Vested Founds Startup Incubator Program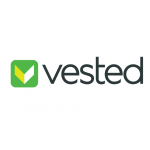 Vested Founds Startup Incubator Program
Vested, a new communications agency for a new financial industry, today announced the launch of Vested startups. This new division of Vested will make strategic investments in and provide communications services to startup companies in the finance and technology space.
Vested Ventures made its first capital investment in an artificial intelligence company, Remesh, that uses machine learning, artificial intelligence and natural language processing to help companies including financial institutions better understand their customers and key constituents by allowing organizations to instantly gather, rank, and filter the collective opinion of crowds. By combining elements of crowdsourcing, machine learning, and qualitative market research, the Remesh platform enables users to have a conversation with a group of people as if it were one person, in real-time.
"Vested Ventures will develop strategic, long-term partnerships with companies that create a positive impact, whether that be by promoting financial literacy, helping bring under-banked people into the financial system or promoting transparency in financial services," said Dan Simon, CEO of Vested and a mentor at Techstars, Barclays' startup accelerator.
He adds, "Remesh is a revolutionary technology platform that helps companies including major financial institutions better understand the needs of its customers. The firm has enormous disruptive potential, a stellar founding team and an important industry impact, and we are thrilled to help them grow."
Another successful Vested Ventures company is SPARE, an app that helps people automatically round up their dinner bills to feed the hungry.
Free Newsletter Sign-up