Unusual Ventures Leads $4M Seed Round For Kloud.io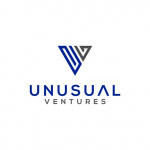 Unusual Ventures Leads $4M Seed Round For Kloud.io
Organizations have invested billions into collecting and extracting value from data, yet the IDC recently found that 73% of an organization's time-to-insight is spent searching for and preparing data, while only 27% is spent on actual analysis.
On average, data workers spend 44% of their time on repeatable and automatable tasks. Kloud.io addresses these glaring inefficiencies for enterprises by giving analysts instantaneous and reliable access to the data they need, in the tools they love using. In just three years, Kloud.io has made data access effortless for hundreds of financial analysts and has drastically increased productivity and data-accessibility at multiple prominent enterprises.
"Kloud.io dramatically increases the productivity of analysts while simultaneously freeing up a large amount of engineering and IT bandwidth - a game changing concept for large enterprises."

-Krishna Bhat, Cofounder and CEO of Kloud.io
Today, Kloud.io announced a $4M seed funding round led by Unusual Ventures, with participation from Jason Calacanis and Firebolt Ventures.
Kloud.io is a spreadsheet-based application that empowers financial analysts to directly and instantly access data from any source, such as Netsuite, Oracle, Salesforce, and hundreds more. A financial analyst can directly pull data without leaving Microsoft Excel, Google Sheets, Smartsheet, or Airtable and without involving the data engineering team. Kloud.io's customers include Endurance, ICGAM, Oyo Rooms, and Rakuten Rewards among others.
For example, a video streaming giant uses Kloud.io to connect several internal and external applications directly to Microsoft Excel. Within Excel, analysts can pull up to one million rows of financial data and have it automatically refreshed as needed. Financial analysts and data analysts across the video streaming giant now rely on Kloud.io's no-code report builder (shown below) to get business data on demand without any IT intervention. The company estimates saving 10,000 hours annually, the equivalent of 5 full-time employees, since implementing Kloud.io.
Sathish Raju and Krishna Bhat, Kloud.io's founders, met at Oracle Corporation as data engineers and solution architects. Their careers brought them to Amazon, Cisco, McDonald's, and Tyco where they experienced inefficient data analytics processes firsthand. They witnessed teams spend thousands of hours processing and exporting data into spreadsheets for financial analysts to do the ultimate "last mile" analysis.
"At AppDynamics we were drowning in data and I wished we had a product like Kloud.io," said Jyoti Bansal, cofounder of Unusual Ventures and founder of AppDynamics. "One of my management philosophies is to empower my employees. Kloud.io is at the forefront of spreadsheet-based process automation. They are making sure all employees have easy access to data without intervention from the IT team."
"Companies are collecting more data than ever due to an explosion in SaaS applications," said Krishna Bhat, co-founder and CEO of Kloud.io. "Giving employees across different departments within an organization access to this data in a self-service manner is the next challenge. Not only do we allow any analyst to pull data with no SQL knowledge or programming ability required, we allow them to do so without ever leaving their spreadsheet.t. Kloud.io dramatically increases the productivity of analysts while simultaneously freeing up a large amount of engineering and IT bandwidth - a game changing concept for large enterprises."
Free Newsletter Sign-up