Top Five Women Changing Fintech In The UK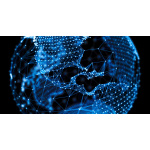 Top Five Women Changing Fintech In The UK
In light of International Women's Day (08/03/17), here are the five women who should definitely receive an honourable mention for bridging the gender inequality gap within the fintech sector:
1. Marta Krupinska, Azimo
Marta is the General Manager & Co-Founder of Azimo, which seeks to disrupt the world of money transfer. Originally from Poland, she speaks five languages, and in her day-to-day role, Marta oversees Azimo's operations and is responsible for decisions across the business.
2. Sophie Guibaud, Fidor Bank
Sophie is currently the Vice President of European Expansion at Fidor Bank, a digital-only, challenger bank. She oversees the launch and roll-out of the bank into new markets, including the UK in September 2015. Previous to this she was instrumental in the launch of HelloFresh UK, a Rocket Internet backed e-commerce company.
3. Meaghan Johnson, 11:FS
Meaghan is the Director of Research and Co-Founder of 11:FS, a global research and advisory firm, specialising in fintech. Before launching 11:FS in 2016, Meaghan provided competitor intelligence and benchmarking research for dozens of global financial institutions throughout her career.
4. Devie Mohan, Burn Mark
Devie Mohan is the Co-Founder and CEO of Burnmark, a fintech research company created in partnership with FinLeap, which launched six months ago. She is also the market strategist and UK co-ordinator for FinLeap, and a prominent speaker, adviser and mentor in the industry.
5. Liz Lumley, Startupbootcamp
Liz is the London Managing Director of Startupbootcamp FinTech, the accelerator focused on financial innovation. She has over 20 years experience in the fintech space and previously was special projects editor at Finextra. She is responsible for running the accelerator programme in London as part of the rapidly expanding global team.
Free Newsletter Sign-up