Silicon Valley Bank (SVB) and MasterCard Invite U.S. Startups to Apply for Class 5 of Commerce.Innovated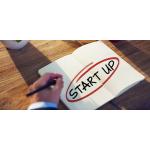 Silicon Valley Bank (SVB) and MasterCard Invite U.S. Startups to Apply for Class 5 of Commerce.Innovated
FinTech StartUps
,
IT Innovations
Silicon Valley Bank (SVB) and MasterCard invite startups from across the United States to apply for Class 5 of Commerce.Innovated. through July 10, 2016. Commerce.Innovated. is a four-month, bi-annual virtual accelerator designed to help seed-stage startups that are innovating in the commerce, payments and financial technology sectors to refine and scale their business ideas. The program offers access to operational and industry expertise from Silicon Valley Bank, MasterCard and their respective networks.
"Going into our fifth class of Commerce.Innovated., we continue to be impressed by the entrepreneurs who apply for the program," said Reetika Grewal, head of Silicon Valley Bank's payments strategy and solutions group. "Our aim is to bring our payments and operational experience to each of these startups so that we can enable them to take their business to the next level. So far we've seen 17 companies through the program and many of them are doing very well—meeting milestones, obtaining funding and safely navigating regulatory obstacles."
"Commerce.Innovated. plays an important role in supporting next-generation companies and accelerating innovation," saidStephane Wyper, global lead for startup engagement and acceleration at MasterCard. "As part of the program, we want to find the best and brightest, help them develop the infrastructure and operations that they need to accelerate their growth and together reshape the future of the fintech industry."
Commerce.Innovated. launched in 2014 and has worked with 17 commerce-, payments- and fintech-focused startups to date, including Alloy, Apruve, AppZen, CardFlight, Dash, Float, Footmarks, Gone, LaunchKey, Local Maven, Nowsta, Pay By Group,PennyOwl, Slide, Spend Labs, Splitwise and Standard Treasury.
"Commerce.Innovated. helped Splitwise advance our ambitious goals at both a tactical and strategic level," said Jon Bittner, CEO and co-founder of Splitwise. "Even years later the Commerce.Innovated. team has stayed very engaged with the initiatives we started during the program, which has been very valuable for us."
Applications for the next Commerce.Innovated. class that will run from September to December 2016 can be submitted online at www.commerceinnovated.com through July 10. Companies do not need to be current clients of Silicon Valley Bank or MasterCard to apply.
The program is open to early-stage companies meeting certain criteria:
Creating a solution that is helping to make commerce, payments or fintech easier, safer or better for consumers or businesses
Have a strong, small core team dedicated to the mission
Secured or raising seed funding
Have a working product
Free Newsletter Sign-up