LendIt Partners with Startupbootcamp FinTech for its PitchIt Europe 2017 Competition to Identify Fintech's Next Star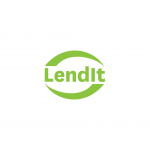 LendIt Partners with Startupbootcamp FinTech for its PitchIt Europe 2017 Competition to Identify Fintech's Next Star
LendIt, Europe's largest global show in lending and fintech, today announced its Pitchit @ LendIt contest partnership with Startupbootcamp FinTech for PitchIt @ LendIt Europe 2017, a leading platform for fintech startups who can earn mentorship, endorsement and exposure to leading institutions, investors & press. Online applications also officially
opened
to qualifying fintech startups.
This year's competition is slated to see hundreds of applicants all vying for a prestigious spot in the finals, and a chance to present on the keynote stage in front of over 1,000 members and high ranking executives from the global fintech industry at LendIt Europe (9-10 October, Intercontinental O2 Hotel, London.)
This year's exclusive PitchIt Contest Partner will be Startupbootcamp FinTech, the leading global FinTech accelerator focused on innovation for the financial services industry. The finalists will present to a panel of influential VC judges and mentors, including those from Balderton Capital, Commerz Ventures, Thiel Capital, Index Ventures and Target Global VCs,and other high profile investors in the fintech capital of the world, London.
PitchIt @ LendIt attracts hundreds of investors, asset managers, funds and entrepreneurs —bringing together a community of influencers in the fintech marketplace. For investors, this is a great opportunity to spot and meet with the next generation of rising stars in fintech and ready your investment pipeline and you can even participate in our 1-1 VC Office Hours program where startups queue up to pitch you their big idea. To participate please sign up
here
.
To apply to PitchIt @ LendIt Europe competition, firms must meet the following criteria:
Must be a fintech company

Two or more full-time co-founders/employees

2-10 full-time employees

Less than 3 years in business (companies founded before 2014 not eligible)

Raised less than 4 million GBP since launch date

Must have a professional business website

Everyone registering on behalf of a specific company must have an email with that company's domain

Past PitchIt Europe finalists are ineligible

"Innovation has never been more important for the Financial Services industry," said Jason Jones, Co-Founder of LendIt. "PitchIt gives startups with fresh, important new ideas a valuable chance to build and grow their firms. Even as the fintech industry matures, we are seeing exciting areas of breakout opportunities, which we look forward to discussing and experiencing at LendIt Europe 2017. We are honored to partner with Startupbootcamp FinTech, a brand synonymous with cultivating young startups poised for growth and fueling innovation in fintech."

Prior to the event, shortlisted companies will receive coaching from leading VCs and other industry heavyweights. Eight selected finalists will receive a free all-access pass to attend the entire LendIt Europe conference, up to £1,000 for travel, and a 50% discount on a Startup Zone booth where they can showcase their product to the entire LendIt audience in one of the largest Expo Halls in Europe. The overall PitchIt winner will receive a Bronze level sponsorship to next year's LendIt Europe event, promotion and media support, as well as the ability to be fast tracked to a finalist round for one of Startupbootcamp's Fintech accelerators.
Startups who do not wish to apply or that may not fit the criteria for this year are eligible for heavily discounted tickets. All startups can participate in LendIt's VC Office Hours, an exclusive networking program where LendIt matches startups for 1:1 meetings with top global VCs and investors. Learn more here.

Nektarios Liolios, CEO and Co-Founder, Startupbootcamp FinTech added: "LendIt's strong track record of running fintech events coupled with connecting startups with leading financial institutions and investors really mirrors the Startupbootcamp FinTech approach. Our goal is to facilitate innovation for the financial services industry through finding the best fintech startups globally. We are very excited to partner with LendIt and look forward to working with the team, partners and sponsors on the PitchIt program to highlight startups from around the world who are set to transform the future of financial services."
Free Newsletter Sign-up