JPMorgan and UK Aid Pump $15 Million into Catalyst Fund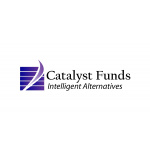 JPMorgan and UK Aid Pump $15 Million into Catalyst Fund
JPMorgan has joined UK Aid in providing $15 million in support for Boston-based accelerator Catalyst Fund, which aims to back 30 fintech startups in Kenya, Nigeria, South Africa, India, and Mexico over the next three years.
Managed by BFA Global and Rockefeller Philanthropy Advisors (RPA), Catalyst Fund supports the growth of startups serving the underbanked segment in emerging markets.

Initially established in 2016 by JPMorgan and the Bill & Melinda Gates Foundation, Catalyst Fund has so far lent its backing to 25 fintech startups who have gone on to raise over 10x the amount of grant capital they received and are serving over 1.2 million customers globally.

Catalyst Fund director Maelis Carraro, says: "The additional support from UK aid and continued support from JPMorgan will enable us to deepen our local footprints and ecosystem development role in each of our key markets, as well as welcome new partners that can support our mission."

For its part, JPMorgan has dipped into its five-year $125 million financial inclusion fund, set up in May last year to improve the financial health of underserved communities, focusing on the use of fintech tools to help people save, boost their credit and reduce debt.
Free Newsletter Sign-up