Join the Most Exclusive Fintech Event in CEE this October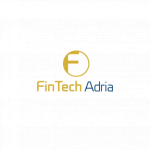 Join the Most Exclusive Fintech Event in CEE this October
FinTech StartUps
,
Infrastructure
Fintech as we know it has taken most of the momentum in pretty much whole Europe. This billion-dollar market has been influenced by many stakeholders and players offering uncountable opportunities.
Join us this October in beautiful Dubrovnik, Croatia also known as "the Pearl of the Adriatic" or "King's Landing" and explore opportunities in Fintech industry!
Fintech Adria is the exclusive gathering of the most important stakeholders in Fintech industry from CEE countries and will be held in Dubrovnik, Croatia from 12th - 13th of October. Learn and network with world-renowned speakers and industry leaders in beautiful Dubrovnik.
The venue of the conference is Hotel Dubrovnik Palace which is a part of Adriatic Luxury Hotels group. Currently, there is special offer available for getting Early bird tickets at special prices.
Fintech Adria is promising to be the best Fintech event in CEE you can find in October. First batch of released speakers are the best confirmation for this!
Some of speakers are:
1) Dudu Mimram - Dudu is strategic advisor of Bank Leumi for challenges connected to AI in banking. He is also CTO at Deutsche Telekom Innovation Laboratories in Israel - the biggest R&D department of Deutsche Telekom worldwide. With deep domain expertise in Cyber Security, Big Data, AI, IoT, Fintech and Telecommunications he is involved in more than 50 patents and research papers.
2) Ghela Boskovich - Ghela is Head of Fintech & Regtech Partnerships in Startupbootcamp FinTech, which is the world's largest accelerator for FinTech startups. She was named one of Brummell Magazine's 2016 '30 Inspirational Women Innovators', and included in Innovate Finance's Women in Fintech Powerlist 2016.
She is a regular contributor to fintech publications and discussions, specializing in dynamic pricing and customer centricity.
3) Anton Golub - Anton is a co-founder of Lykke Corp and its Chief Research Officer. Lykke is a Swiss Fintech company building a global marketplace based on blockchain. He was involved in several European Union funded research projects and is currently a supervisory board member for BigDataFinance project.
More than 20 speakers and participants from various countries will discuss about themes such as Digital Transformation, Big Data, Cloud, Cybersecurity, PSD2 and many more. Besides keynote talks and panel discussion on first day, day two is secured only for workshop and case studies. Be ready to dive deep into specific topics of digitalization, open banking and trading.
Since primary goal of this event is to hook up most prominent startups with the most innovative banks, it is important to say that fintech startups will have the special opportunity on the first day of the conference. All of them will have a 3-minute pitch in front of the audience of bankers, investors, fund managers and financial gurus!
Free Newsletter Sign-up