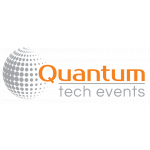 Fintech Futures HK 2018
FinTech StartUps
,
IT Innovations
Quantum Tech Events is the new brainchild of Andrew Chester, who served his apprenticeship over seven years, with top UK Technology conference organiser Whitehall Media. After a 25 year tenure in the music business, releasing two nationwide critically acclaimed albums in the UK and signing to Universal Music Publishing until 2026, at the age of 35 Andrew walked away from the music business and went into corporate sales. After five years at the consulting coalface and eighteen months at Whitehall Media, Andrew left the UK for a new sales challenge in Singapore and then on to Hong Kong to work in financial sales. It is Hong Kong that gave Andrew the inspiration to set up a limited company for his online record label Recreation Records and met the son of a coffee farmer, who introduced him to the import and export trade. Andrew did his first deal with Groupon Hong Kong and now has his coffee brand Lidya May Coffee in HKTVmall.
Fast forward back to the UK in June 2017, Andrew found himself back at Whitehall Media for the third time in his life. It was a suggestion from Whitehall Media director Steve Richardson during this time that Andrew decided to do his own Fintech conference in Hong Kong in 2018. After booking some of the world's top software companies from MICROSOFT, HPE, ORACLE and IBM to PING, SSH, NASDAQ/BEWISE and TRIFACTA for Whitehall, Andrew decided to turn his attention to the start-up community of Fintech companies chomping at the financial bit. Quantum Tech Events Fintech Futures Hong Kong 2018 is priced at this community and their start up budgets.
Fintech Futures HK 2018 is for anyone who works with money. In banking, insurance, payments or wealth management, there is no stopping the evolution of technologies aimed at disrupting the financial world's grip on money-making.
This global insurgency is known collectively as Fintech. It focuses venture capital-fueled, Silicon Valley-style, cutting edge innovation to compete with some of the world's most powerful companies and institutions.
Fintech Futures HK 2018 will range across the brave new world of money. It will dive deep into the key areas of disruption and shine spotlights on the most exciting new companies.
The Bitcoin Association of Hong Kong and Supercharger (Hong Kong's leading Fintech accelerator) along with Financial IT are the Fintech
Media partners who have partnered with Quantum Tech Events for this conference.
Know Your Customer and Instarem are the first sponsors to come on board and Ticketflap, Hong Kong's biggest ticket agency are selling
The Delegate tickets, the sponsorship packages and managing the event on the day.
For details of booking on to this event or attending as either a Fintech solution buyer or commercial Delegate, please e-mail Andrew at
andrew.chester@fintechfutureshk.com or call him on 07732057520
Free Newsletter Sign-up