EPAM Systems Supports Swiss Finance+ fintech hub as a Sponsor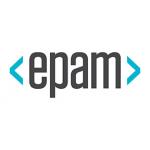 EPAM Systems Supports Swiss Finance+ fintech hub as a Sponsor
FinTech StartUps
,
Infrastructure
EPAM Systems takes leading role in supporting the Swiss FinTech ecosystem as the first corporate sponsor of the Swiss Finance + Technology AssociationEPAM Systems has signed a sponsorship deal with Swiss Finance + Technology Association, the center of gravity in the local ecosystem, as part of its commitment to build its relationship with the FinTech community and champion Switzerland as a leading global hub for FinTech innovation.
SFTA already has a community of over 150 members, representing various stakeholder groups including entrepreneurs, industry professionals, investors, media, policy makers, and others.

As part of the agreement, EPAM will participate in a number of key programs soon to be announced by SFTA, including the "Partner Program" designed to support the development of new FinTech companies in Switzerland by offering them lower cost access to essential technology and services, as well as support with engaging partner organizations. EPAM will also participate in the Association's event schedule and digital magazine at www.swissfinte.ch.

Since 1993, EPAM has helped the world's leading companies imagine, design, engineer, and deliver software that transforms businesses. EPAM's Financial Services Practice has a deep understanding of the banking and financial services industry, with competency centres in wealth management, payments, capital markets, and Blockchain. EPAM works with clients to understand their individual needs and develop custom strategies to enable them to transform their organizations. EPAM practitioners are domain experts and have been recognized with industry awards for engineering and deploying 'game changing' applications, environments, and business solutions across the financial services landscape. These solutions facilitate growth, competitiveness, and customer loyalty, whilst driving cost efficiency for financial institutions operating across the global financial services market. EPAM delivers 'end to end' services from Product and Service Design, Development, Engineering, Testing and Quality Assurance, all based on an Agile mindset.

Peter Cronin, a business development leader from EPAM's Zurich office, had to say about the agreement: "With technology disrupting processes across the globe in the financial services industry, the opportunity to provide solutions is immense. We are pleased to enter into this corporate sponsorship of the Swiss Finance + Technology Association and believe that supporting true innovation through Fintech shows our commitment to the financial sector in Switzerland."

John Hucker, CFA, President of Swiss Finance + Technology commented: "We are delighted that EPAM saw value in our activities, not only for their own business, but as a way to pay-it-forward with the local startup community, which needs more support in order to reach its full potential. This is a win-win relationship for both organizations and will offer our members access to a world-class partner for the development of innovative technology-based solutions in financial services. We thank Peter for his vision and leadership to engage with a young and growing association like SFTA."

The Swiss Finance + Technology Association is honored to announce that EPAM Systems have signed on as our first corporate sponsor.
Free Newsletter Sign-up