Capital One Unveils Five Finalists of Growth Labs- Accelerator Programme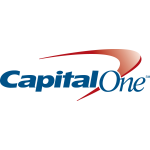 Capital One Unveils Five Finalists of Growth Labs- Accelerator Programme
FinTech StartUps
,
IT Innovations
,
Infrastructure
Capital One announces the five finalists awarded a place on its accelerator programme, Growth Labs. The programme, launched in partnership with corporate accelerator and investment firm L Marks, aims to enable early stage start-ups to develop new technologies for the financial sector.
Each of the finalists will be able to work within Capital One's software engineering department in Nottingham where they will have access to the company's technical experts. They will also benefit from an intensive series of bespoke workshops and talks led by Capital One across branding, business development, legal advice and promotion services, as well as ongoing mentoring and support from top business experts at both Capital One and the wider financial industry. Following completion of the programme, participants will demonstrate their completed product and have the opportunity to bid for investment capital in a final pitch later this year.
The five finalists were hand-selected by a panel of industry experts and Capital One senior executives from a pool of 19 start-ups that were invited to the competitive pitch day. Each of the businesses, whose propositions range across financial management and fraud prevention to data insights and analytics, presented their idea and strategy in the space of five minutes, before being invited for question and answer sessions with the panel.
The finalists selected to join Capital One Growth Labs are:
- Credit Kudos - an alternative credit scoring platform that measures credit worthiness using real-time transaction data captured automatically from the borrower, providing a transparent and up-to-date view of a person's credit profile.
Freddy Kelly, CEO of Credit Kudos, said: "Our aim is to change the way credit scoring works, from an opaque black box system to something that allows individuals to get the most value from their data. As a pioneer in lending, we believe Capital One is the perfect partner for us to bring Credit Kudos to the market."
- Multisense - a secure end-to-end solution put together as a user-friendly mobile platform which includes face, voice and fingerprint recognition which can be combined with GPS and NFC.
Aviram Siboni, CEO of Multisense, said: "Being part of this accelerator programme is an amazing opportunity. Not only to get the chance to join forces with Capital One, but also to bring our biometrics authentication platform a step closer to the UK market – it's such an incredible time for us to innovate alongside Capital One."
- Pariti - a mobile banking app enabling users to take control of their money, reduce interest payments and start saving. The app connects to separate bank accounts and credit cards and automatically identifies income and bills so users know what they can safely spend each week.
Matthew Ford, CEO and Founder of Pariti, said "It is extremely exciting to have been selected to go forward in this process and I look forward to working very closely with Capital One to further develop Pariti and enhance the future of banking."
- Warwick Analytics – a provider of automated predictive analytics that can remove the 80% of time data scientists need to organise and process data prior to analysis.
Dan Somers, CEO of Warwick Analytics, said: "We're delighted to be part of Growth Labs and working with Capital One – one of the most innovative financial services companies. We are looking forward to collaborating to develop disruptive solutions for them and for this sector."
- WealRo - a real-time assistant for savings and investing that aims to use AI technology and machine learning to find areas of a user's budget where savings can be made.
Owen Haggith-Khonje, WealRo's founder, said: "Growth Labs presents a fantastic opportunity for WealRo to receive world-class mentoring, with the hope of building a long term relationship with Capital One that positively shapes the financial landscape."
Chris Owen, programme leader of Capital One Growth Labs, said: "Throughout the application process our key objective was not only to diversify our final applicants but to unite some of the most promising technology and finance start-ups. We are incredibly excited to be working alongside all of these companies to help them develop their business strategies and innovate further in the technology space."
The five organisations will move into Capital One's headquarters on August 1 and begin their intense development phases in readiness for the climax of the programme on Demo Day, October 6.
Chris Newkirk, Capital One UK's CEO said: "This business has always been concerned with innovating in favour of the customer, disrupting the financial industry and delivering new and exciting products and services. The Growth Labs initiative has attracted dozens of applications from the brightest and best fintech start-ups from the UK, Europe and America. It was a challenge to select the best five, and now the really exciting task begins of assisting and nurturing these businesses to help them perfect their exceptional innovations."
Free Newsletter Sign-up