Australian Neobank Volt Makes Seamless Move From Series C to Series D Ahead of Planned IPO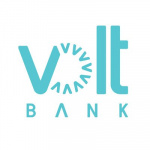 Australian Neobank Volt Makes Seamless Move From Series C to Series D Ahead of Planned IPO
With its sights set on an IPO later this year, Australian neobank Volt has closed a $70m Series C round and is now opening up a $50m Series D on a $285m valuation.
The latest round lifts Volt's total funding to $100 million in equity, and brings the challenger a step closer to a planned listing on the Australian Stock Exchange in late 2020.

The neobanking startup, which recently launched its first deposit product, says the move to an immediate Series D is to meet regulatory capital demands and provide funding for the rollout of additional products.

Steve Weston, CEO & co-founder of Volt Bank, says: "Our first deposit product clearly differentiates Volt from incumbent banks. It is an account that helps customers save and provides a very competitive interest rate without the limited time bonus period restrictions or the need to meet other bonus conditions like most savings accounts in Australia.

"Key to our ultimate global scale is the development of our platform strategy. We are now raising more capital to invest in the development, integration and onboarding of partners that will open up new customer bases with both Volt-branded and white-labeled banking products."
Free Newsletter Sign-up