Etrali Trading Solutions Expands Portfolio With Consultancy Services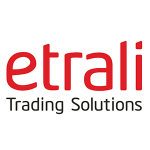 Etrali Trading Solutions Expands Portfolio With Consultancy Services
Etrali Trading Solutions, the global compliance and unified communications services integrator for trading, today announces the addition of Consultancy Services to its portfolio. The development of 'Etrali Consulting' is a reflection of changing customer requirements. Etrali Consulting will be offered globally under the leadership of Nigel Turner, who has been appointed as Executive Vice-President of Consulting and Services, based in London. His main activities will cover: Consulting, Advanced Service Integration and Outsourcing.
There is a growing need to integrate consultancy services alongside the existing product offering, as organisations face business transformation. Market pressure, and the ongoing necessity and complexity of complying with regulations, have made it difficult for financial organisations to develop global consulting operations in-house. There is therefore an emergent trend for firms to outsource consulting activities to dedicated trading specialists.
Etrali is the trusted financial trading specialist, whose end-to-end solutions and approach gives it a deep understanding of financial trading customer challenges across the whole market ecosystem. Financial organisations require technology to be flexible, secure and adaptable to the future of trading floor technology. Dedicated Etrali consultancy teams will provide expert, tailor-made consultancy advice, ensuring that the future needs and challenges of Etrali customers are met, as businesses transform and adapt to an integrated, compliant approach to financial trading communications.
"Customers' trading floor requirements continue to rapidly evolve, and this changing nature of trading has made it increasingly difficult for in-house systems to adapt. We are seeing a growing trend for financial institutions to outsource to specialist partners in order to improve total cost of ownership (TCO), reduce costs, and a large part of this is investing in consultancy services. This provides a significant opportunity for Etrali, and bringing an expert in the consultancy practice on board, in the form of Nigel Turner, will enable us to embrace the needs of our customers across our key operating markets," said Lionel Grosclaude, CEO at Etrali.
Nigel Turner has been appointed as EVP of consulting and services to lead the consultancy practice on a global scale. He joins Etrali with a wealth of experience gained from working with both large IT services companies, such as Logica and Sema Group, as well as niche solution providers in financial services, most recently HML. He has experience of developing and selling solutions to banks across the entire value chain from consulting to BPO. Nigel reports directly to Etrali CEO, Lionel Grosclaude, and will also sit as a member of the Executive Committee, working to support the company's continuing expansion and development of new product and service offerings, to meet the rapidly changing customer needs globally.
Etrali Trading Solutions has developed a unique global strategy based on an integrated portfolio of unified communications, compliance and services, and a trusted dedicated network and cloud offering. Etrali Consulting sits alongside the existing portfolio to offer consulting, advanced services integration, including customisation and outsourcing.
Free Newsletter Sign-up