Visa And StubHub Promise Beneficial Deals to Customers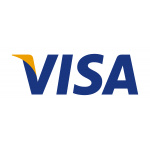 Visa And StubHub Promise Beneficial Deals to Customers
e-Payments
,
Credit Cards
Visa and StubHub announced they are enhancing their partnership to offer a variety of experiences that put fans at the center of the action.
Starting today in Austin – and everywhere – the two brands are unveiling a series of events, promotions and offers designed to help fans everywhere snag the hottest tickets in town.
In 2017, Visa and StubHub plan to introduce fans to benefits such as seat upgrades when consumers use Visa Checkout to pay for tickets on StubHub. In April 2017, fans will once again receive a significant discount off their StubHub purchase when they pay using Visa Checkout, repeating a popular offer the two brands first ran during the holiday season last year.
Given the growing rate of mobile commerce sales1, more merchants are making Visa Checkout available to their consumers to help simplify the checkout experience and increase sales. As one of the first merchants to take advantage of Visa Checkout's integration with the Braintree platform, StubHub fans will soon be able to use Visa Checkout in the StubHub mobile app, making it easier than ever to grab a ticket.
"StubHub has been a great partner, and we are thrilled even more consumers will be able to get their tickets on StubHub using Visa Checkout online or in app," said Sam Shrauger, senior vice president, digital solutions, Visa. "As Visa Checkout approaches 20 million consumer enrollments, we look forward to our continued partnership and bringing consumers an easier way to pay on the StubHub mobile app."
"We're always looking for unique and new ways to give our fans the best possible experience – whether that's putting them in the center of the action, or giving them an easier way to pay, like Visa Checkout," said Glenn Lehrman, global head of communications, StubHub. "This is just the beginning of how our two brands will continue cutting-edge collaboration and strive to make exclusive experiences more seamless."
To celebrate the convergence of technology and music in Austin this week, Visa Checkout and StubHub will host a private concert at the Everywhere Lounge as StubHub gears up for their music showcase series in Austin. The StubHub "LIVE: Sound Stage" will feature more than 28 performers over three days: Wednesday, March 15 – Friday, March 17. A team of lifestyle influencers will be taking part in the festivities and covering the StubHub showcase throughout the week on their social media channels.
Free Newsletter Sign-up