BMO Harris Bank Announced All in on Mobile Payments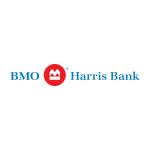 BMO Harris Bank Announced All in on Mobile Payments
BMO Harris Bank today announced the release of BMO Harris Bank Masterpass, Android Pay and Samsung Pay digital wallets for select BMO Harris Bank credit and debit cards.
Digital wallets offer customers a convenient and seamless option to pay for purchases in-store, in-app and online in a customized experience using either their mobile Android™ or Samsung™ devices or home computer.

This new digital wallet lineup is just one more way BMO Harris Bank is digitally connecting customers to payments without the need to dig for a wallet or a card. BMO Harris Bank Masterpass, Android Pay and Samsung Pay are available for BMO Harris Bank personal credit cards, personal debit cards and small business debit cards only. More BMO Harris Bank card products will be available for use with digital wallets later this year.

"We are constantly seeking new ways to make the customer experience more enjoyable, seamless and secure, and these new digital wallets are an example of our commitment," said Patrick Strieck, Managing Director U.S. Retail and Small Business Payments, BMO Harris Bank. "Our partnership with Mastercard allows us to differentiate our product suite in the marketplace, and we are thrilled to debut our new digital wallets and enrich the shopping experience for our customers."

With BMO Harris Bank Masterpass, purchases are expedited wherever contactless payments are accepted. Transactions are made with a quick tap using the BMO Harris Bank Masterpass app, which pays securely with the user's digitized debit or credit card number assigned within the app. Shopping experiences are simplified across channels with the option to use at thousands of retailers worldwide. In a similar manner, Android Pay and Samsung Pay users simply hold a Near Field Communications (NFC) enabled device near a participating terminal and the payment is made. Samsung Pay users will also be able to make contactless purchases at merchant point-of-sale swipe terminals.

Digital wallet accounts always remain secure with the fingerprint or PIN security feature, which prompts users to confirm their identity. In addition, digital wallets use uniquely encrypted assigned card numbers, which are not the physical credit or debit card number and can also be quickly and easily suspended in case a device is lost without disabling the physical card.
Free Newsletter Sign-up