ACI UP e-Commerce Payments Solution receives International e-Commerce Award at MPE Awards 2017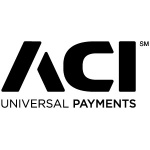 ACI UP e-Commerce Payments Solution receives International e-Commerce Award at MPE Awards 2017
e-Payments
,
IT Innovations
ACI Worldwide, an advanced global supplier of real-time electronic payment and banking solutions was awarded with International Award, for its UP e-Commerce Payments solution.
The MPE Awards 2017 participants, presented during the Merchant Payments Ecosystem annual conference in Berlin, were judged by a panel of independent industry experts. The awards attract a large number of entries, and recognize the achievements of companies across the entire payments ecosystem.
"To be recognized by an industry organization like MPE is a testament to both our great team and great solutions," said Wolfgang Berner, director, global e-Commerce, ACI Worldwide. "Merchants and their payment providers demand simplicity, global connectivity and security from their e-Commerce payments solutions, and ACI's ability to deliver this is reinforced through its recognition at the 2017 MPE Awards."
ACI's UP e-Commerce Payments solution combines an extensive global payment network of more than 350 card acquirers and alternative payment methods, delivered by the PAY.ON Payments Gateway, with ACI ReD Shield's real-time fraud prevention capabilities. This solution brings together the industry's most extensive network of global payments endpoints with flexible, open payment technology and integrated fraud management. Available via cloud delivery and on premise, UP Merchant Payments delivers simplicity and security for any payment type in any merchant modality (in-store, mobile and online).
Free Newsletter Sign-up