Transatel Named as Service Provider for Cellular Data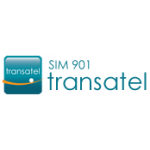 Transatel Named as Service Provider for Cellular Data
Transatel, the leading European MVNE (Mobile Virtual Network Enabler), announced on January 4th that Microsoft had retained its SIM 901solution to support the paid cellular data service for Windows 10.
On the back of this partnership, Dell is now introducing a pre-installed Transatel SIM 901 in the recently launched DELL Latitude 12 7000Series 2-in-1 laptop equipped with Windows 10. Transatel's SIM 901 technology allows consumers to easily and conveniently purchase pre-paid3G/4G-LTE data services directly from within the Windows 10 operating system and Windows Store that will enable easy and secured access to the internet when on the go.
Bertrand Salomon, co-founder and Deputy CEO of Transatel: "We're excited to be providing the connectivity for Dell NetReady, the pre-paid cellular data service available on the Latitude 12 7000 Series 2-in-1 laptop in the US, as the starting point of a wider deployment of Transatel'sSIM 901 alongside the Microsoft Windows 10 OS."
Free Newsletter Sign-up