Solidatus launches latest platform evolution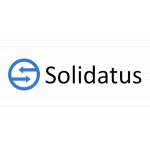 Solidatus launches latest platform evolution
Solidatus, the leader in metadata management, is announcing the latest update of its award-winning platform, incorporating a freshly enriched and fully integrated Data Catalog, providing improved data management functionality.
Alongside enhancements which further reinforce the industry-leading platform's functionality and enterprise-scale visualisation, the optimised Data Catalog allows business and technology users to speak the same language by linking business glossaries, data dictionaries and data lineage models together. It effectively increases the understanding, insights and impact analysis an organisation can gain from its data by defining and mapping terms against complex data flows within their business.
In this latest version of the platform, Solidatus' lineage-first approach to effective metadata management integrates and elevates the Data Catalog and business glossary to optimum operational relevance. It seamlessly links the business to the technical, and the physical to the logical or conceptual.
Through the improvements to the Data Catalog and overall software functionality, the platform's highly interactive model means users can more easily trace the impact and interplay of terminology, data and technology throughout all organisational connection points.
Additional advanced features in the updated functionality include:
Enhanced graph analytics and new mathematic capabilities for data aggregation and visualisation
Applied Machine Learning to accelerate and automate glossary term assignment
Additional third-party connectivity for easy integration in data ecosystems
Enhanced configurable, audited, versioned workflow providing governance and control
Extended collaboration and socialisation of data assets, models and taxonomies
Increased dashboard functionality and customised access to models to suit user personas
This fourth-generation update was made available to all users at the end of May, with automatic updates for cloud access, and simple on-demand upgrades for non-cloud systems.
Philip Dutton, co-founder of Solidatus, comments, "We've listened to the modern metadata challenges faced across all industries - ease of use, scale, performance, sustainability and flexibility with demonstrable control that's affordable - version four delivers on all of these.
"In this evolution, we transformed Solidatus to include our enriched Data Catalog, becoming a feature in its own right. Our industry-leading visual scale, performance and functionality has been enhanced, delivering users an enterprise-scale, easy to use, flexible, performant and tightly integrated solution. The new features work seamlessly together allowing organisations to automate, manage and understand how their data, people, process and technology interact."
Free Newsletter Sign-up