Silverfinch Unveils PRIIP Data Solution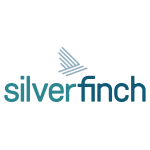 Silverfinch Unveils PRIIP Data Solution
Silverfinch, the leading look-through and data distribution utility for client regulatory reporting, has launched a new capability to its data model in response to the upcoming Key Information Document (KID) regulation for Packaged Retail Investment and Insurance Products (PRIIPs).
From 1 January 2017, PRIIPs manufacturers will be required to produce KIDs that provide retail investors with information about the features, risks, and costs of investment products. Distribution channels and intermediaries will also have responsibility for delivering the KID to the investor. Without this KID data, insurance firms will not be able to sell products.
Silverfinch has expanded its data model to include the KID data for PRIIPs, enabling asset managers to achieve the most efficient distribution of the data to their insurance-based investment product manufacturers across Europe. This will allow their insurer clients to continue to trade under the new rules.
John Dowdall, managing director of Silverfinch said:
"The upcoming PRIIPs regulation will have a huge impact across insurers and asset managers as data has to be shared in order to comply with the new rules. Insurance firms that wrap asset managers' funds for sale to retail clients will not be able to do so without a PRIIP KID document and the retail investor needs to confirm they have been given document before investing.
"With just six months to co-ordinate a response which works across all parties, we have received countless requests from asset managers and insurers to provide a solution to this regulation.
"Our PRIIPs capability works in tandem with our existing data model, allowing end users to input and access the data required to achieve compliance. We are looking forward to working with both new and our existing clients across Europe as they navigate this new regulation."
Free Newsletter Sign-up