Silverfinch Reveals Unique Quadruple Data Solution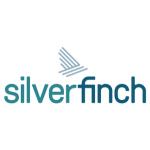 Silverfinch Reveals Unique Quadruple Data Solution
Silverfinch, the leading look-through and data distribution hub for client regulatory reporting, has launched three new capabilities to its datamodel in response to its clients' changing regulatory requirements, creating a first to market four-in-one data solution.
Originally created to assist with Solvency II reporting, Silverfinch has now developed its data model to also provide regulatory reporting support across PRIIPs, VAG and GroMiKV. The extra capabilities allow asset managers to conduct business across Europe, with Silverfinch providing the necessary look-through facilities and processes in one single location.
John Dowdall, managing director of Silverfinch said:
"Recent pronouncements from the FCA along with the latest refinements to PRIIPS show the direction of travel for regulation; asset managers need to be able to provide more information, more rapidly and more accurately than ever before in order to stay in business.
"Many of our asset manager clients have requested a complete solution to meet all their reporting needs across different jurisdictions and regulations. Our four-in-one approach not only cuts costs for our clients but also improves reliability and provides a more streamlined process.
"Asset managers and insurers are becoming increasingly global and as such, need to respond to a wider range of regulations. Our single data management system has evolved in order to help with this and ensure our clients can meet their international regulatory requirements.
"We will continue to review future regulations as they are created to make sure that the Silverfinch offering can continue to cater for a wide range of client requirements across different jurisdictions and for the individual regulatory bodies."
Free Newsletter Sign-up