RSU selects GoldenSource to provide central service backbone with Market Data Solution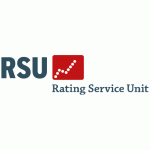 RSU selects GoldenSource to provide central service backbone with Market Data Solution
GoldenSource, the leading independent provider of Enterprise Data Management (EDM) and Master Data Management (MDM) solutions for the risk and banking industry, announced today that Munich based RSU Rating Service Unit GmbH & Co. KG has chosen its Market Data Solution.
RSU, the market leader for wholesale credit rating systems and provider of related IT services for the Landesbanken in Germany, selected GoldenSource to provide platform infrastructure, enabling them to ingest market data from multiple data suppliers and provide individual data feeds to many banks. The move comes as regulations such as BCBS239 and FRTB continue to drive the industry towards standardising their data on a single platform.
GoldenSource underwent a rigorous selection process, beating several of their competitors by evidencing the total security of their system in terms of multi-tenant data separation and integrity, ensuring that RSU's clients are only able to retrieve and view data meant for them.
Dana Wengrzik, Managing Director at RSU, said: "Alongside GoldenSource's obvious technical capabilities, we were particularly impressed by their willingness to work alongside us as a long-term partner for our Central Market Data Service. The requirements of our business services are complex and we need a provider who can help us with operational efficiency while providing expertise on areas such as regulation and best practices. GoldenSource have not only demonstrated the strength of their capabilities, but also a willingness to help us grow the service as part of our long term business strategy."
Charlie Browne, Head of Market Data & Risk Solutions at GoldenSource, concluded: "With European regulations becoming more data-driven, it is essential that RSU has a solution that supports their business and compliance needs. We have the expertise to provide RSU with the best data foundation for managing and cleansing the growing volumes of market data required by the industry in this increasingly onerous regulatory environment."
Free Newsletter Sign-up