Kesko and Tieto strengthen partnership with new agreement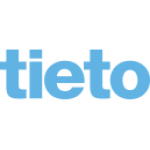 Kesko and Tieto strengthen partnership with new agreement
Kesko and Tieto have signed a significant agreement whereby Tieto will modernize a large part of Kesko's application and infrastructure services. The aim is to accommodate Kesko's strategic priorities for growth and efficiency.
The five-year contract has a substantial contract value and is a continuation of the long-term relationship between the companies. The partnership will accelerate the development of new digital services and customer experience, and additionally it is built to secure business continuity and drive cost savings through modernized IT.
The contract covers a wide range of services, including application management of Kesko's business critical applications, business integration and project services, lifecycle management of SAP applications, end-user services and infrastructure services.
"Tieto was chosen from 20 leading IT services companies. They were able to best accommodate our strategic priorities of growth investments into new technologies and competences, as well as efficiency and quality of continuous services", says Arto Hiltunen, CIO, Kesko.
"We are very proud to continue building upon our long relationship with Kesko. As their partner for modernizing IT services, I look forward to continuing our common mission to accelerate innovation and business renewal," says Satu Kiiskinen, Executive Vice President, Industrial and Consumer Services, Tieto.
Free Newsletter Sign-up