Gresham Launches Real-time Analytics Solution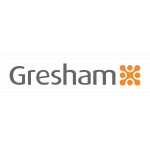 Gresham Launches Real-time Analytics Solution
Gresham, the leading software and services company that specialises in providing real-time transaction control and enterprise data integrity solutions, has launched a real time data visualisation and embedded analytics solution– Clareti Analytics - to complement its flagship Clareti Transaction Control (CTC) offering.
Gresham leads the market in modern enterprise-class transaction control solutions; the launch of the new analytics solution follows on from its recent success as the winner of Chartis' RiskTech 100® category for Data Integrity and Control. Constantly refining the Clareti platform to add innovative new functionality, the aim of Clareti Analytics is to empower operational users and executive managers to leverage the value of their data – instead of spending their time trying to understand it.
Clareti Analytics enables CTC customers to intuitively explore their data, develop valuable business insights and distribute beautiful dynamic reports, real-time dashboards and visualisations ontoany device.With Clareti Analytics business users can identify trends, monitor data integrity and control operations, and track risks or discrepancies at a glance.
Available for on-premise and cloud deployments, Clareti Analytics is tightly integrated into the core Clareti platformto ensure fully governed,secure, data access and an exceptional user experience.Customers will be able toinitiate data control actions directly from the visualisations in Clareti Analytics.
Neil Vernon, CTO, Gresham says, "In a typical installation, CTC sits at the heart of our client's data operations and acts as its control platform for the enterprise, or a line of business. CTC guarantees the integrity of their processing and exception managementactivities.Clareti Analytics removes the need to generate batch reports, instead providing real-time information in a user-friendly interface on tablets and phones as well as desktops."
Ian Manocha, CEO, Gresham says "The fast pace of regulated financial markets means that executives need to have real-time, actionable, insights into their operations to ensure the effective application of their control framework and policies. Clareti Analytics now gives executives the insights and trends to identify business risks earlier and monitor compliance, as well as drive further operating efficiencies and service quality improvements."
On 14 March 2017 Gresham announced its results for the financial year ended 31 December 2016 with Clareti revenues up by 42% and Clareti software recurring revenues up 53%.
Free Newsletter Sign-up