Exchange Data International Reveals Worldwide Cost-Basis Service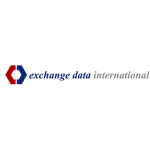 Exchange Data International Reveals Worldwide Cost-Basis Service
Exchange Data International (EDI), a provider of global security corporate actions, reference data and end-of-day pricing, are pleased to announce today the new Worldwide Cost-Basis service (WCB).
The WCB service has been designed to enable users to track both a security's cost basis, its evolution and all its descendant's cost basis & evolution up to the current date. This service includes all events that affect cost basis and the number of units. The WCB information is delivered via FTP, either via exchange or on a portfolio basis.
The following is a full list of events are covered by the WCB service:
Bonus
Merger
Capital Call
Return of Capital
Capital Reduction
Rights
Consolidation
Rights (Transient)
De-Merger
Security Swap
Distribution
Subdivision
Dividend
Takeover
DRIP
Jonathan Bloch, CEO of Exchange Data International said "EDI has been developing a series of analytical products based on our core data sets of security reference and corporate actions data. We are now pleased to launch Worldwide Cost Basis which will serve as a foundation for any capital gains calculations in any jurisdiction. Without this information, any capital gains tax calculation would be inaccurate as the security could have changed since its purchase".
Free Newsletter Sign-up