Equinix Launches Technically Advanced Data Centre in UK, its Sixth in London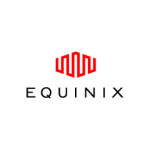 Equinix Launches Technically Advanced Data Centre in UK, its Sixth in London
Equinix, Inc. (Nasdaq: EQIX), the global interconnection and data centre company, today officially opened its sixth London data centre, LD6, in Slough.
With $79M of capital expenditure invested, the LD6 International Business Exchange™ (IBX®) facility will provide new paths in and out of Europe's largest financial centre and new collaboration, innovation and business acceleration opportunities for companies establishing or expanding their technology footprint in London.
Strengthened by recent data centre openings in New York, Melbourne, Singapore, Toronto, and now LD6 in London, Equinix is fuelling a new wave of growth potential for enterprises worldwide. Leveraging Equinix's portfolio of cloud and network service providers, which includesMicrosoft Azure, Amazon Web Services (AWS) and Google Cloud, customers can deploy data networks and services rapidly, and at scale, on a secure and flexible basis. By harnessing these opportunities, Equinix is playing a major role in advancing the digital economy's interconnected era and businesses are benefitting from the global potential to develop new products, services and revenue streams.
Setting new standards in security and efficiency, LD6 is the UK's only purpose built Leadership in Energy & Environmental Design (LEED) gold-accredited energy efficient data centre. Built from scratch, LD6 has been tailored to provide an ultra-energy-efficient base on which customers can accelerate their business.
Energy efficiency has been achieved at the site with the aid of an innovative air system, which utilises mass air cooling technology with indirect heat exchange and 100 percent natural ventilation. This will contribute to LD6 having lower energy consumption and a smaller carbon footprint than other facilities of its kind.
Highlights / Key Facts
· London holds a significant place in driving the digital economy with the fifth largest GDP by metropolitan area in the world. Equinix's London Slough data centre campus has been established as one of the premiere connectivity points for businesses to interconnect and transact with one another in a secure colocation environment. The opening of LD6 in London is driven by steady demand for services at one of the UK's fastest-growing data centre campuses – the Equinix London Slough campus. The facility has broad appeal because it houses LINX, one of the world's largest Internet Exchanges and serves as a virtual financial centre housing over 170 financial services companies, with a quarter of European equities trades originating here.
· The opening of LD6 continues the steady expansion of Equinix's leading global interconnection platform – Platform Equinix™. Equinix has invested more than $7.5 billion over the last 16 years and LD6 represents a critical access point for European businesses into Equinix's global footprint of more than 100 data centres across 33 markets.
· The initial phase of LD6 is 236,000 square feet (8,000 square meters) and adds capacity for 1,385 cabinets with the ability to add another 1,385 cabinets in phase two. Once phase two is complete, the Equinix London Slough campus will provide more than 388,000 square feet (36,000 square meters) of net premium colocation space interconnected by more than 1,000 diverse dark fiber links – increasing scale and resilience. This campus environment allows for quick access to other ecosystem participants across facilities. Additionally, with six data centre sites strategically located throughout central London, Equinix provides businesses increased options forbusiness continuity and disaster recovery.
· With over 90 network service providers and access to a range of transatlantic cables, the London Slough campus is one of the busiest network nodes in the UK, and offers latency in the region of 30 milliseconds to New York and 4 milliseconds to Frankfurt, making it an ideal high-performance hub for cloud and content service provision.
· Enterprises will have access to major cloud providers including Microsoft Azure, AWS and Google Cloud Platform located in the London Campus via Equinix Cloud Exchange™. Available to customers in the London metro area, Cloud Exchange provides enterprises with secure, direct, flexible connections to a wide range of cloud service providers in 20 markets worldwide.
· Utilising colocation alongside Equinix's unmatched portfolio of cloud and network service providers, customers can rapidly deploy IT infrastructure with global scale, and on a secure and flexible basis. Businesses are benefitting from the global potential to develop new applications, products and services with increased time to market with Platform Equinix.
· LD6 is one of the few Equinix data centres to be built from scratch. This freedom in design and development has enabled Equinix to optimise efficiency from both an environmental and an operational perspective. LD6 has been tailored to provide an ultra-energy-efficient base on which customers can build advanced and flexible cloud services.
Quotes
· Matt Stagg, senior manager, Network Strategy, EE:
"In 2017, 4G will be predominately a video distribution network – globally, a billion gigabytes will go across mobile networks each month. Strategically, we need to have a data centre provider, to connect to the top video providers, that understands this growth, and has a roadmap to support it – Equinix meets this need. The launch of LD6 as part of the Equinix London Slough Campus brings this roadmap into reality."
· Julian David, CEO techUK
"The addition of LD6 to the Equinix London Campus is another sign of the growth and opportunity presented by the UK technology sector. The decision by Equinix, and many other global companies, to invest in the UK is further evidence of the crucial role of this country as a hub for technology innovation, services and talent."
· Russell Poole, managing director, Equinix UK:
"LD6 is one of the most technically advanced data centres in the UK. It has been designed to ensure that we can continue to provide state-of-the-art colocation for our current and future customers. This latest addition to our thriving London campus sets new standards in efficiency and sustainability."
Free Newsletter Sign-up