Solidatus releases seamless integration with Collibra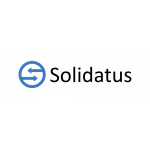 Solidatus releases seamless integration with Collibra
Solidatus, the leading data lineage and business relationship mapping solution, today announces its interactive Collibra integration.
The Solidatus' technical integration with Collibra enables data to be seamlessly passed between the two platforms, providing a new market-leading level of analytics, automation, extraction and real-time lineage at scale.
Solidatus's unique collaborative approach enables it to integrate with multiple sources of data. In this case, its solution will book-end Collibra for the generation, curation and federation of business-mastered data beyond the data steward community.
Data strategy, governance and integration specialist DTSQUARED was instrumental in facilitating the collaboration between Solidatus and Collibra. By advising on clients' typical pain points to ensure the integration between the two solutions, the consultancy ultimately created greater client capabilities for data collaboration. Such integrations are highly beneficial to end user clients, streamlining functionality between systems and bridging gaps from platform to platform, generating much more holistic and effective end results.
Solidatus' software and its uniquely visual approach accelerates the process of distilling an organisation's data assets into critical data elements (CDEs), reference data sets and other categorised data sets from the plethora of metadata sources available. Its advanced metadata analytics, as well as the federated collection and socialisation models, together improve the accuracy, completeness, and agreement of the data an organisation delivers into Collibra.
Key benefits of the integration include:
- Accelerating Discovery and Collibra Adoption: Solidatus accelerates the tagging, rating and commentary process, rapidly annotating an organisation's relevant data and content so that it can be automatically exported into Collibra - this is while storing the deep technical content for future discovery and visualisation.
- Performant Technical Lineage & Visualisation at Scale: When a user wishes to move from Collibra Business views to a more technical, granular level, Solidatus provides the opportunity to drill down into detailed lineage at considerable scale. The Collibra user can automatically link to Solidatus and define different categories of the detailed metadata to promote greater insight, illustrate data quality, and solve other related issues.
- Assurance & Compliance: Solidatus can automatically import and reflect the current approved governance models from Collibra. Solidatus exposes Collibra-governed data to the development community where they can validate, map and test future changes using the distributed source control and audit features. This provides management teams and developers with visibility, individual responsibility, assurance and control, giving them confidence that they are compliant with the agreed company governance frameworks maintained in Collibra.
- Philip Dutton, Co-Founder of Solidatus, comments: "Solidatus's integration with Collibra brings a tremendous amount of value to organisations struggling with Enterprise data governance. Solidatus seamlessly links incumbent data governance platforms enabling accelerated ROI for organisations, by reducing the challenging implementation phase of governance from years to months, and providing instant impact analysis across the governed estate. Together this allows organisations to effectively visualise, generate, govern and utilise their most valuable asset, their data."
Toby Pearson, CEO, DTSQUARED, adds, "Solidatus's integration to Collibra is the connective tissue allowing end user clients to really benefit from the best of both platforms. Achieving truly sustainable Enterprise data governance requires collaboration. By advising and developing the use case for an integration between Solidatus and Collibra, two key players in the market, we are further supporting our clients with expert advice on all aspects of their data landscape."
Free Newsletter Sign-up