Alation collaborates with Trifacta to Integrate Data Cataloging and Data Wrangling Solution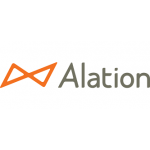 Alation collaborates with Trifacta to Integrate Data Cataloging and Data Wrangling Solution
Today Alation Inc., the collaborative data company together with Trifacta, the global leader in data wrangling, announced the extension of their partnership. The cooperation aims to deliver an integrated solution for self-service data discovery and preparation that are extremely required elements of modern analytics platforms.
The unified solution leverages deep integration between the two products to drive a seamless experience for the data analyst, no matter which application they start from. Analysts can start to work with data from either the Alation Data Catalog or Trifacta Wrangler Enterprise. No matter where they begin their experience, whether it starts with data discovery or with data preparation, users can access data catalog and data wrangling features within a single interface. The integration tames self-service analytic chaos by providing analysts with a choice of where to start the iterative process of preparing data for self-service analysis.
"Organizations are embracing self-service analytics but struggle with the distributed nature of self-service analytic projects. Analysts need the tools that allow them to work productively and in a more collaborative manner with data experts – from finding, understanding and trusting their data, to preparing that data for analysis," said Satyen Sangani, CEO, Alation. "Our partnership with Trifacta enables analysts to accomplish all of that within a single solution across databases and Hadoop – making their work much more efficient."
"As the new analytics stack comes into focus, it is critical that best-of-breed products seamlessly work together. To do so, organizations must openly share metadata across applications and users to ensure they can effectively utilize and govern their information," said Adam Wilson, CEO, Trifacta. "Through our partnership with Alation, we are providing analysts with a seamlessly integrated solution for data wrangling and cataloging that meets the requirements of modern self-service analytics."
Many enterprises already understand that a productive self-service analytics organization requires more than business intelligence (BI) and analytics tools, including joint Alation and Trifacta customers' eBay, MarketShare and Munich Re. Analysts must have a deep and wide understanding of the complete lineage of data. They must be able to discover, wrangle, and trust their data to achieve the benefits of self-service analytics.
Free Newsletter Sign-up