World Première at CYBERSEC EXPO 2019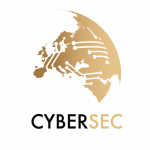 World Première at CYBERSEC EXPO 2019
ELIoT Pro, universal and secure IoT cybersecurity system, will be presented in Katowice during CYBERSEC EXPO, largest cybersecurity fair in Central and Eastern Europe, organized by the Kosciuszko Institute. The solution provided by Cyberus Labs will premiere simultaneously at two major events: IoT Solutions World Congress in Barcelona and CYBERSEC EXPO 2019 in Katowice, Poland, on the 29th of October.
ELIoT Pro is the most comprehensive and universal end-to-end IoT cybersecurity system protecting users, devices and data. One of ELIoT Pro's greatest utilities consists in complete elimination of passwords, which remain the weakest point in cybersecurity. Jack Wolosewicz (Cyberus Labs Co-founder, CEO & CTO) will be presenting ELIoT Pro live to the IoT Solutions World Congress in Barcelona. The presentation will be simulcast in Katowice, Poland, during the CYBERSEC CEE 2019 – one of the most important events devoted to cybersecurity in Europe.
"We're extremely happy that such a grand world première will be held during our event – CYBERSEC EXPO. We've created this entirely new format exactly for such solutions and products. We want CYBERSEC EXPO to inspire technological companies to act, and to provide them with a platform for dialogue on innovativeness in cybersecurity," says Robert Siudak, Director of Advocacy and Projects, the Kosciuszko Institute, and main organizer of CYBERSEC EXPO.
During the première at the CYBERSEC CEE in Katowice, ELIoT Pro will be integrated with the smart city systems of the City of Katowice. It will be the first such presentation and the outcomes of the partnership between the City Office of Katowice and Cyberus Labs to increase the level of cybersecurity of the city and its inhabitants will be revealed exactly at the Kosciuszko Institute's event. The City of Katowice partners this year's edition of CYBERSEC.
Combination of secure Human to Machine (H2M) and Machine to Machine (M2M) authentication and revolutionary lightweight encryption specifically designed for IoT, makes ELIoT Pro one of the most advanced and universal IoT cybersecurity solutions.
Free Newsletter Sign-up