Sysnet Global Solutions Secures Significant Growth Equity from FTV Capital and True Wind Capital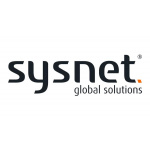 Sysnet Global Solutions Secures Significant Growth Equity from FTV Capital and True Wind Capital
Sysnet Global Solutions, the leading provider of cyber security and compliance solutions, today announced it has secured a significant growth equity investment.
Sysnet provides merchant compliance and security management solutions to some of the world's largest, global acquiring organisations that supporting more than 3 million merchants worldwide and operate in over 60 countries worldwide. The investment will be used to support Sysnet's rapid growth in North America and Europe, as well as expansion into new markets, including Latin America and Asia.
Furthermore, it will also accelerate the development of its security product offerings to SMBs via acquiring and payment processing organisations globally. The Proactive Data Security (PDS) solution is used by acquirers to drive more secure environments for SMB customers. Many of Sysnet's clients are seeing this goal become a reality with clients achieving up to 95% compliance for PDS enrolled merchants.
"Sysnet is delighted to align with world-class partners like FTV Capital and True Wind Capital to support growth plans in both existing and new markets," said Gabe Moynagh, CEO at Sysnet, "FTV is a perfect fit for Sysnet given its knowledge of security and payments, Global Partner Network® and proven ability to scale high-growth companies. Further, True Wind is a seasoned technology, software and security investor, providing decades of operational, growth and scaling expertise to technology companies. Their combined investment will enable us to deepen our strategic relationship with our clients and their customers through the enhancement of our security product offering and customer support globally. We're incredibly confident that Sysnet will benefit from the experience and expertise that the FTV and True Wind teams bring to the table."
The investment was led by first institutional investor FTV Capital, a growth equity firm with a successful track record supporting high-growth financial services and technology companies. True Wind Capital, a technology focused private equity firm, co-invested. As part of the transaction, FTV Capital founding partner Richard Garman, partner Kyle Griswold and principal Richard Liu will join Sysnet's board of directors. From True Wind, founding partner Jamie Greene and partner Sean Giese will join Sysnet's board of directors.
"As the need for cybersecurity and compliance solutions continues to skyrocket, businesses of all sizes require best-in-class solutions to meet this critical need," said FTV Capital partner Kyle Griswold. "Sysnet has proven to be a continuous innovator in the space and provides a compelling solution to both payments providers in the form of better compliance and merchant retention and merchants in the form of better security and data protection." True Wind Capital partner Sean Giese continued, "the company is primed for tremendous growth as it looks to serve businesses ranging in size from small to large, while expanding its global footprint and product set."
"Sysnet is revolutionizing the way merchants meet payments standards across the globe," commented FTV Capital founding partner Richard Garman. "With this investment, FTV Capital will use its security market experience and network to accelerate Sysnet's innovations for the global transaction service industry."
"We are at an exciting inflection point of Sysnet's development. True Wind looks forward to partnering with both Sysnet's management team and FTV to achieve this next stage of growth," said True Wind Capital founding partner Jamie Greene.
Free Newsletter Sign-up