Central Banks Form Group to Explore Digital Currency Creation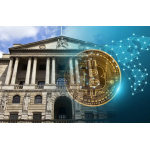 Central Banks Form Group to Explore Digital Currency Creation
Six of the world's central banks have come together to share their knowledge and experiences in assessing the potential cases for central bank digital currency (CBDC) in their home jurisdictions.
The group - comprising The Bank of Canada, the Bank of England, the Bank of Japan, the European Central Bank, the Sveriges Riksbank and the Swiss National Bank, together with the Bank for International Settlements (BIS) - will assess CBDC use cases; economic, functional and technical design choices, including cross-border interoperability; and the sharing of knowledge on emerging technologies.

The banks have been spurred into action by the ongoing emergence of private sector digital currencies, such as Facebook's Libra, and the threat posed to monetary policy and financial stability.

The group, which will include senior representatives of the participating institutions, will be co-chaired by Benoît Cœuré, head of the BIS Innovation Hub, and Jon Cunliffe, deputy governor of the Bank of England and chair of the Committee on Payments and Market Infrastructures.

Former ECB board member Coeure in September described the arrival of Facebook's putative cryptocurrency Libra as a "wake up call" for central banks, and called for public authorities to step up co-operation on the development of CBDCs.

"Much in this spirit, the ECB and the Bank of Japan have already joined forces to examine the possible use of distributed ledger technology in financial market infrastructures," he said at the time. "The next natural step would be for global central banks to join forces and jointly investigate the feasibility of CBDCs based on common technical standards."
Free Newsletter Sign-up