Monetary Authority of Singapore Enhances Access to Crowd-funding for Start-Ups And SMEs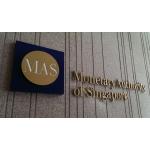 Monetary Authority of Singapore Enhances Access to Crowd-funding for Start-Ups And SMEs
Crowdfunding
,
FinTech StartUps
The Monetary Authority of Singapore (MAS) announced today that it will make it easier for start-ups and Small and Medium Enterprises (SMEs) to access securities-based crowd-funding (SCF) in two ways.
2 First, MAS will make it easier for SCF platform operators to rely on the existing regulatory framework for small offers, to raise funds through SCF including from retail investors. For such platform operators, MAS will simplify the pre-qualifications that currently allow issuers raising less than $5 million within 12 months to do so without having to issue a prospectus.1 As a safeguard for investors, MAS will require these SCF platform operators to document and disclose the key risks of SCF investments and obtain investors' acknowledgement that they have read and understood these risks.
3 Second, MAS will reduce the financial requirements for SCF platform operators who want to raise funds through SCF only from accredited and institutional investors. MAS will ease the financial requirements for these platform operators to be licensed as dealing intermediaries, as long as they do not handle or hold customer monies, assets or positions, and do not act as principal against their customers. Both the base capital requirement and minimum operational risk requirement for such intermediaries will be reduced from $250,000 to $50,000. The requirement for a $100,000 security deposit will also be removed. This will allow more qualifying SCF platform operators to operate in this restricted space and takes into account the limited systemic and business conduct risks posed by such intermediaries.
4 MAS will publish new guidelines on SCF-related advertising and Frequently Asked Questions (FAQs) on lending-based crowdfunding. The new guidelines will clarify that the advertising restrictions in the Securities and Futures Act (Cap. 289)2 do not prohibit SCF platform operators from publicising their services and provide guidance on the manner in which such advertisements can be made. The FAQs will help market participants, including SCF platform operators, better understand the regulatory framework underpinning lending-based crowdfunding.

5 Mr Lee Boon Ngiap, Assistant Managing Director, Capital Markets, MAS said, "Securities-based crowdfunding is a useful addition to our financing landscape. At the same time, SCF investments can be quite risky. The measures we are implementing seek to strike the right balance between improving access to SCF for start-ups and SMEs and protecting investor interests. The public consultation exercise has been very useful in helping us arrive at this balanced approach."
6 MAS' response to the public consultation can be found here.
Free Newsletter Sign-up