Enacomm Brings Virtual Personal Assistants to Credit Unions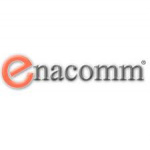 Enacomm Brings Virtual Personal Assistants to Credit Unions
Credit union members can now securely access their financial information in real-time and safely conduct almost any financial transaction with popular Virtual Personal Assistants (VPAs), using only the sound of their voice.
Enacomm, Inc., a leading provider of customer authentication and intelligent interactions technologies for banks, credit unions and credit card companies, this week presented VPA personal banking at the Corelation Client Conference 2017 in San Diego.
VPAs are rapidly growing in popularity with Americans. According to eMarketer's "first forecast on users of digital assistants, such as Siri, and voice-enabled speakers, like Amazon Echo":
• "This year, 35.6 million Americans will use a voice-activated assistant device at least once a month. That's a jump of 128.9% over last year."
• "Amazon's Echo speaker will have 70.6% of users." Google Home will have "23.8% of the market."
• "eMarketer expects usage [of virtual assistants, 'the actual software inside various devices'] will grow 23.1% in 2017. This category includes Amazon's Alexa, Apple's Siri, Google Now and Microsoft's Cortana."
Digital personal assistants provide hands-free voice-control for many devices and services – from ordering a pizza to summoning a car – using "skills" created by users or developers. Now users can access their banks and credit unions to conduct a range of financial transactions. Alleviating security concerns, Enacomm's VPA skills allows customers to authenticate using the company's secure voice biometrics solution Enacomm Voice Authentication (EVA).
"Offering the convenience of VPA personal banking is a competitive advantage for credit unions," commented Michael Boukadakis, CEO of Enacomm, who is in attendance at the Corelation Client Conference. "The ability to manage your money using a digital personal assistant elevates the consumer experience, exceeding the expectations of high-value, often on-the-go members without increasing risk."
More reliable than fingerprint scanning, EVA enables real-time member identification with a 99.99% success rate and adds the most crucial security layer for multi-factor authentication. In combination with EVA, Enacomm uses a custom security code to prevent unauthorized voice access. All transactions are encrypted and no one – not even the cloud providers of the VPAs – can access them.
Voice personal assistants are particularly useful for retrieving information. Rather than searching through multiple screens, users can simply ask a question, whether related to account information or a credit union's products and services. VPAs with EVA voice biometric authentication will also save financial institutions time and money by making it easy for customers and members to solve simple problems, such as activating a new card, without relying on customer service representatives, in person or by phone.
Using Enacomm's VPA skills, properly authenticated users can confidently conduct secure credit union transactions and access financial account information, from making payments to checking credit card balances, reviewing transactions, and receiving information about their checking and savings accounts. For example, the member simply says, "[VPA Name], ask 'my credit union' for my recent checking account transactions," and the VPA handles the rest, requesting the necessary authentications and issuing appropriate confirmations.
"Credit unions can now be confident that voice personal assistants are safe for personal banking – today, members can authenticate with their voices, without having to say both their PINs and account numbers out loud," explained Mike Kirk, Vice President of Financial Services for Enacomm, who is also at the Corelation Client Conference to help credit unions advance their technology offerings. "Credit unions don't need to rival the largest financial institutions in size to stay on the leading edge of technology. Offering safe, voice-enabled personal assistant banking is a powerful way for credit unions to compete on the technology front and win the loyalty of new and longtime members."
Free Newsletter Sign-up