CreditEase Wealth Management and Tishman Speyer Unite For Global Strategic Partnership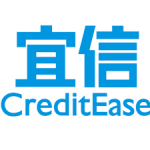 CreditEase Wealth Management and Tishman Speyer Unite For Global Strategic Partnership
Credit Cards
,
People Moves
CreditEase Wealth Management signed a global strategic partnership agreement with Tishman Speyer in Beijing on March 23 to extend global cooperation in resource sharing, fund investment, buyouts and business development.
Tishman Speyer is a leading global real estate developer, operator and investment manager. Noteworthy assets include Rockefeller Center and Chrysler Center in New York, The Springs in Shanghai, Sao Paulo's Torre Norte and OpernTurm in Frankfurt, among others.
With an RMB10 billion joint investment target for the next three years, the agreement aims to extend the partnership between CreditEase Wealth Management and Tishman Speyer that began in 2015, boosting cooperation in learning, life, heritage and property-related business in addition to fund investment, to serve diverse needs of CreditEase Wealth Management's high-net-worth Chinese clients.
"Many of our cooperative projects focus on value increase and rely on effective post-investment management to unlock values. This is consistent with the development philosophy of Tishman Speyer, and therefore I look forward to our future cooperation," said Tang Ning, Founder and CEO of CreditEase.
Rob Speyer, President and Chief Executive Officer of Tishman Speyer, commented: "CreditEase Wealth Management and Tishman Speyer share a common value -- we're both dedicated to serve clients. We look forward to further strengthening our relationship as we seek more joint investment opportunities in China and in best-performing markets elsewhere."
"The two companies share 'the gene of globalization', 'the pioneering and innovative spirit' and 'the strong sense of corporate social responsibility'," noted Zhao Ruobing, Senior Vice President of CreditEase Wealth Management.
With CreditEase Wealth Management's growing business worldwide and enlarging global client base, Tang foresaw with full confidence that CreditEase Wealth Management would become as globalized as Tishman Speyer in the next three to five years.
"We are responsible for our global shareholders," added Tang. "We will soon open a wealth management business in the US to serve the needs of overseas Chinese as well."
Tang concluded the current investment strategy of CreditEase Wealth Management with three key themes, namely, an overweight to alternative assets, long-term investment and emphasis on post-investment management.
Tang stressed that the partnership will focus on long-term development and clients' authentic needs in the coming one or two decades by providing them globalized and diverse portfolios, rather than just meet their short term or tangible needs with fixed-income or domestic products."
"Our cooperation will definitely set new records in the future and keep accelerating the business while maintaining carefulness and diligence. Our goal is to ensure return for clients in a world full of uncertainty," said Tang.
Free Newsletter Sign-up