Ebury to support UK SMEs during Covid-19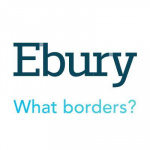 Ebury to support UK SMEs during Covid-19
Ebury, the global transaction platform, has been approved as an Accredited Lender on the British Business Bank's (BBB) Coronavirus Business Interruption Loan Scheme (CBILS), enabling it to support UK SMEs with government-backed loans through this difficult time.
Ebury provides specialist loans to SME companies that trade internationally and, in April, the UK-headquartered fintech was approved for similar schemes by the Dutch, Spanish and Italian governments. The company is now actively pursuing opportunities to support government lending in all 20 countries where it operates.
The BBB's scheme was launched in response to the pressure social distancing and lockdown measures have placed on British business and will see the Government guarantee 80% on credit lines up to £5m for UK SMEs. Ebury's ability to handle a high volume of multi-channel applications quickly has proved key in providing timely funding to SME businesses throughout Europe and, with the BBB's support, it can now extend this at scale to UK SMEs.
Ebury's approvals are part of the company's global initiative to offer financing to SMEs during the coronavirus crisis. Ebury has already launched an initial £40m lending facility to help SMEs manage their working capital.
Juan Lobato, Ebury CEO said:
"Access to speedy funding will be critical for many companies in the coming weeks as the ongoing lockdown really starts to bite. Our digital platform and agile model mean we can provide companies with finance very quickly. We have clients all over the world and will continue to work hard to assist them in any way we can."
"Ebury is a global business headquartered in the UK and we are delighted to be supporting the SMEs and Government in our home market."
Free Newsletter Sign-up