Digital Signatures: A Critical Tool to Keep Business Moving in Challenging Times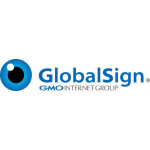 Digital Signatures: A Critical Tool to Keep Business Moving in Challenging Times
GMO GlobalSign www.globalsign.com, a global Certificate Authority (CA) and leading provider of identity and security solutions for the Internet of Things (IoT), today announced steps to help companies conduct business securely while working remotely during the Coronavirus pandemic.
With millions of employees now working from home, businesses will require a way of securely conducting transactions. The need will be especially great for transactions requiring notary public services such as those conducted by attorneys, car dealerships, title companies, insurance brokers, healthcare providers, and real estate agents. GlobalSign is also a resource for those who need to purchase a certificate to digitally sign documents within Microsoft Office 365 or Adobe.
GlobalSign's digital signatures can help a wide variety of businesses by providing signer identity validation, content integrity, trusted timestamps and non-repudiation without the need to manage any physical hardware or build any custom integrations. In addition, customers are not required to have Public Key Infrastructure (PKI) or cryptographic expertise in-house.
"We have been seeing a significant increase in the number of digital signatures being utilized in the past year," said Lila Kee, General Manager, Americas, GlobalSign. "Now, more than ever, the need is truly great for a way to securely sign documents electronically. Whether your company is at the enterprise level, or an SMB, GlobalSign is here to help companies worldwide get through this extremely challenging time while still meeting their business operational requirements."
GlobalSign is one of the world's largest providers of digital signatures. In 2019, our customers issued at least ten million signatures through GlobalSign's cloud-based Digital Signing Service, a fully managed remote signing solution that allows business enterprises to benefit from long-lived, trusted digital signatures, as well as eIDAS-compliant advanced electronic signatures (AdES).
Kee added: "GlobalSign endorses the trend at the federal and state level towards the further digitization of notarial acts, although unfortunately driven by COVID-19. Given the urgent need to adopt this new method, we understand many notaries are not equipped to rapidly transition to eNotarization technology. We are here to help with low barrier-to-entry solutions that are simple, cost-effective and fast to implement."
Free Newsletter Sign-up