Diebold Nixdorf Provides COVID-19-Related Business Update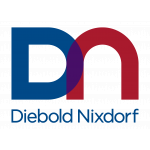 Diebold Nixdorf Provides COVID-19-Related Business Update
Diebold Nixdorf (NYSE:DBD), a global leader in driving connected commerce for the banking and retail industries, today announced a business update relating to the novel coronavirus (COVID-19) pandemic.
As discussed in the company's recent press release, Diebold Nixdorf's business offerings have been designated as essential by the U.S. Department of Homeland Security and numerous other state, local and international governments. Diebold Nixdorf's services business is providing much-needed maintenance and support for our customers' ATM and retail checkout networks around the world, which are essential to maintaining public health and safety as well as economic security during the COVID-19 pandemic. In addition, technology support of financial institutions and key retailers including grocery, pharmacy and fuel, through products and software solutions, are also essential during the crisis. At the same time, in certain locations, Diebold Nixdorf is seeing instances of product installation disruptions from coronavirus-related logistics challenges, which impacts the company's ability to forecast product revenue. In light of these developments, the prudent course at this point in the global pandemic is to withdraw the company's full-year outlook.
As a result of the company's continued cash management programs and the prudent recent draw down of its revolver facility, Diebold Nixdorf currently has ample liquidity and is strengthening its financial position by accelerating its DN Now cost initiatives and implementing incremental actions.
"We have been hard at work prioritizing the health and safety of our employees, while maintaining outstanding service to customers," said Gerrard Schmid, Diebold Nixdorf president and chief executive officer. "While conditions remain dynamic, I am extremely proud of how our team has responded to recent events. We have taken actions to avoid major disruptions to our supply chain during our first quarter and Diebold Nixdorf is performing an essential role by enabling vital commerce activities at our customer locations. We will continue to carefully manage costs and cash as conditions warrant. We expect to resume our practice of providing an annual outlook after business conditions return to a more normal environment."
Additionally, in light of travel restrictions and focus on social distancing, the company has decided to postpone its Investor Day event, previously scheduled for May 21.
Free Newsletter Sign-up