PortfolioMetrix Amplifies team to Handle Global Growth Ambitions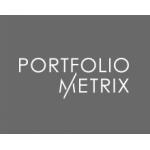 PortfolioMetrix Amplifies team to Handle Global Growth Ambitions
Corporate
,
Infrastructure
Discretionary investment manager PortfolioMetrix has expanded its team with the addition of Gordon Butchers to the newly created role of Global Marketing Manager, reporting to Distribution Director, Dave Chessell.
Based in the UK the role has been created to support the firm's UK growth plans plus its expansion within and outside the existing territories of UK, South Africa and Ireland during 2017.
The UK business celebrates its four-year anniversary in January and has a track record of consistently delivering risk controlled outcomes for clients. The South African arm has been operating for six years, with the Dublin-based office active since 2015.
Mike Roberts, PortfolioMetrix UK Managing Director comments "Our blend of user-friendly technology with high integrity investment expertise enables advisers to offer tailored investment solutions to all types of clients quickly and efficiently yet remain central to the process. It's a model that's proving popular with advisers across a range of territories and we have created the new role with the aim of coordinating our marketing effort to capitalise on what is, at present, a unique offering."
Gordon Butchers brings a wealth of experience to the new role, having held senior marketing positions at specialist financial adviser software firm Intelliflo and international accountancy software provider Adra. His marketing experience also includes roles at Cofunds, two insurance providers plus specialist financial services marketing firms.
Dave Chessell, PortfolioMetrix Distribution Director comments: "We're delighted to welcome Gordon to the team. His experience gives him a deep understanding of the impact of technology on the financial advice industry and the demand for solutions that allow adviser firms to grow effectively and efficiently."
Free Newsletter Sign-up