Kaiperm Diablo Federal Credit Union deploys NYMBUS SmartCore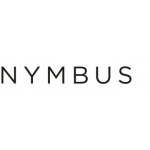 Kaiperm Diablo Federal Credit Union deploys NYMBUS SmartCore
NYMBUS Inc., a provider of the world's most current mission-critical core banking technology, today announced Kaiperm Diablo Federal Credit Union has selected NYMBUS SmartCore to enable growth and differentiation. With NYMBUS SmartCore, a full holistic core banking platform, Kaiperm Diablo will be able to modernize the digital customer experience for its members in Northern California, while streamlining back-end operations and processes.
Kaiperm Diablo Federal Credit Union was first chartered in 1957 and since expanded membership to include Kaiser Permanente employees at all locations in Northern California.
"Being located just outside Silicon Valley in the San Francisco Bay Area, we recognize the importance of technology innovation to meet the evolving needs of our tech-savvy members," said Leslie (Les) K. Chan, chairman, Board of Directors, Kaiperm Diablo Federal Credit Union. "NYMBUS and Kaiperm Diablo have a shared vision of how technology can be used to drive membership growth and competitive differentiation. In addition, only NYMBUS was positioned to deliver the technology innovation with the speed, agility and urgency we required."
Kaiperm Diablo, like many financial institutions, is addressing the rapid shift in consumer needs and growing competition from outside the financial services industry. The core banking platform is the most important technology of any financial institution. NYMBUS SmartCore is a full holistic core banking platform that unifies all the required functions in one system with one data set. This allows Kaiperm Diablo to streamline workflows, while modernizing existing software and hardware infrastructure. Like all of NYMBUS' customers, Kaiperm Diablo is assigned its own dedicated private cloud, ensuring the highest levels of security as well as compliance with the latest industry standards in a faster, easier and most affordable manner.
David Mitchell, president at NYMBUS, said: "Digital innovation is driving business forward, nowhere more evident than in financial services. We're seeing phenomenal growth of our core banking platform, particularly among financial institutions who are with the traditional legacy fintech providers, and we are incredibly excited to partner with Kaiperm Diablo. Together, we'll be able to drive business growth and enhance the digital customer experience for its members."
Free Newsletter Sign-up