Iraq IDB's successful upgrade of iMAL R14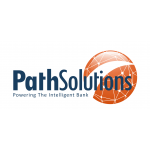 Iraq IDB's successful upgrade of iMAL R14
Path Solutions, the Fintech solution provider for Islamic finance, today announced that the International Development Bank for Investment and Finance ("IDB") in Iraq has successfully completed the upgrade of its core banking system to the new Path Solutions' core, digital platform and echannels of iMAL R14, as of 30th September.
Founded in 2011, IDB Iraq is a leading private bank operating in all major Iraqi cities via 15 branches and an extensive ATM network. The bank offers a diversified portfolio of retail and corporate banking services, investment and treasury services, SME banking, trade finance and credit cards.
The successful Go Live signifies a pivotal point in IDB's development. Built on an open architecture and developed in Java, the iMAL R14 allows the bank to take advantage of the digitalization, flexibility, reliability, scalability and portability that this new core banking platform offers. IDB Iraq can now offer a wider range of banking products and services based on specific requirements to its customers all over Iraq.
Mohammed Kateeb, Group Chairman & CEO of Path Solutions commented, "Path Solutions invests 25% of its annual revenue on R&D for building tomorrow's solutions based on cutting-edge technology and added-value components to remain the global benchmark for Islamic financial technologies. This ensures that our clients can stay future-ready and never have to worry about falling behind the industry. We're excited for IDB Iraq to take advantage of the latest version of iMAL, an open and highly configurable platform built for the digital age, incorporating industry best practices based on iMAL rich functionality and large number of implementations at over 140 Islamic financial institutions".
Path Solutions' iMAL is the most widely deployed Islamic core banking platform globally. This upgrade will enable IDB Iraq to further enhance its operational efficiencies and improve its compliance and risk management functionalities. It will also provide the bank with an advanced digital banking platform enabling its customers to access the bank services 24x7.
Ziad Khalaf Abed, Chairman of IDB Iraq said, "Our current objective is to continue to be the most advanced bank in Iraq, and our long-term business strategy is to become an international bank with global presence. In the current climate, speed of deployment is vital for banks to quickly experience and maximize the benefits of upgrading to a new platform to improve customer experience, deliver market-leading products and enhanced digital banking services to their customers. Path Solutions was up to the mark in ensuring proper roll-out of the new system as per the timelines. This project necessitated conducting rigorous application, integration and performance testing in parallel to ensure uninterrupted operations after the upgrade. Path Solutions' consultants helped us to achieve this goal and we look forward to expanding the use of iMAL in line with our business needs".
The iMAL R14 Go Live Ceremony was held at IDB Representative Office in Beirut, Lebanon on Monday 19 November 2018. The ceremony was honored by the attendance of the Chairman of IDB Iraq, Mr. Ziad Khalaf Abed and the Group Chairman & CEO of Path Solutions, Mr. Mohammed Kateeb, and senior management from both institutions.
Free Newsletter Sign-up