Manual Contract Processing Costs Financial Services Companies £10 Million a Year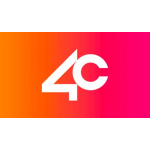 Manual Contract Processing Costs Financial Services Companies £10 Million a Year
Digital consultancy, 4C, has released new research today revealing financial services companies are losing millions of pounds due to manual processing of agreements. The average loss is over £10 million a year, while three in ten (31%) finance companies lose £1 million or more a year.
The survey of 100 finance professionals, manager and above, also found lack of automation is resulting in wasted resource, with financial services companies spending an average of 78 hours per month processing agreements and on one in ten (13%) spending over 200 hours per month - equivalent to one working month.
Jani Van Hecke, Head of Contract Lifecycle Management Practice at 4C said: "Businesses often neglect the non-customer-facing part of the business, so it's no surprise that the manual processing of agreements is resulting in lost money and time for financial services companies. This research highlights the true scale of the problem that outdated processes create and serves as a wake up call to the industry."
Significant findings from the report include:
● Only 11% of financial services companies have a fully automated process for managing their agreements.
● Only one in twenty (7%) agreements have access restricted to the named owners
● The vast majority of financial services companies (93%) have experienced issues as a result of non-automation and 47% have suffered financial losses as a result
Issues cited include human error, such as incorrect document disposal (56%) and time delays to projects (49%). A similar proportion (47%) have suffered financial losses as a result of manual processes, while a further two in five (43%) have seen agreement crossover, with people signing different versions of the same document. Just over a quarter have suffered non compliance (30%) or other legal issues (25%)
● Around two in five financial services companies (39%) admit to having unintentionally allowed an agreement or contract to expire
● At the same time, three in five (61%) see full digitisation and automation of their manual agreement processes as very important to their business
● Half of financial services companies who have not yet fully digitised cite cost (47%) as a barrier to moving in this direction, while four in ten reported concerns around data security (42%) and company culture (39%) as key barriers
● Despite these barriers, financial services companies can see the benefit in fully digitising their agreement processes. The key perceived benefits among those still operating at least some manual processes are data safety (39%), higher employee productivity (36%) and an improved customer experience (34%). Greater compliance and positive environmental impacts are also perceived as a benefit for three in ten (30 % and 29% respectively)
Gareth Stephens, UK CEO at 4C said: "It's encouraging to see that financial services companies recognise digitisation and automation of their manual agreement processes is so important to their business. Cost and data security were cited as barriers to automation, yet our report shows that access to contracts is currently open within businesses and that manual processing is hurting revenues. By shifting company culture to make agreement automation a priority financial services companies can protect their data and drive business growth."
Free Newsletter Sign-up