Wolters Kluwer Provides OneSumX Solution to BBVA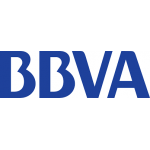 Wolters Kluwer Provides OneSumX Solution to BBVA
BBVA's U.K. subsidiary has opted to use Wolters Kluwer's OneSumX to provide a solution for its regulatory reporting and liquidity risk requirements.
OneSumX provides an ecosystem of complementary and comprehensive solutions and services to manage the intersection of governance, finance, risk and compliance, increasing organizational profitability, efficiency and growth.
OneSumX Regulatory Reporting uses a single source of data to ensure consistency, reconciliation and accuracy and includes the firm's Regulatory Update Service. This unique service is maintained by Wolters Kluwer experts who actively monitor regulation in approximately 50 countries, helping to ensure the solution is current at all times. The OneSumX Liquidity Risk Management solution combines a risk management/stress engine and regulatory reporting platform which enables firms to monitor, manage and report liquidity risk.
"As a leading global bank BBVA needed a comprehensive solution to ensure its U.K. regulatory obligations and liquidity risk are managed optimally – Wolters Kluwer provides this," says Marta Garcia, Head of Production Management at BBVA in London
Other banks that have recently signed up to use OneSumX include Mizuho, BGFI, Taiwan Business Bank and Bank BGŻ BNP Paribas.
"BBVA's decision to use our liquidity risk and regulatory reporting software is another important validation of our leading position in the field," notes Kris Van Bavel, managing director, EMEA, Finance, Risk and Reporting, for Wolters Kluwer. "Our deep understanding of the markets enables us to provide clients like BBVA with comprehensive integrated risk and reporting solutions and we look forward to continuing our work with the bank."
Free Newsletter Sign-up