Sumsub Teams Up With Cowork Tools to Help Top European Coworking Businesses Reach Automated AML/KYC Compliance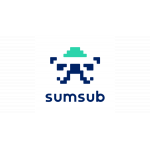 Sumsub Teams Up With Cowork Tools to Help Top European Coworking Businesses Reach Automated AML/KYC Compliance
Sumsub, an identity verification platform that provides an all-in-one technical and legal toolkit to cover KYC/KYB/AML needs, is due to help the biggest coworking companies reach AML/KYC compliance and reinforce anti-fraud under the roof of Cowork Tools, a platform that empowers community coworking with essential enterprise-level tools.
Cowork Tools is a new project created and supported by Exodus, Velvet, and The European Coworking Assembly that unites 583 of the biggest coworking spaces in Europe. The platform provides coworking with two sets of solutions: compliance tools, which automate the process of GDPR and AML/KYC compliance, and payment tools, which take care of accurate online identification, payments, safeguarding online and international deals.
As is with any other regulated company, coworking spaces are licensed, registered enterprises that provide legal addresses, cross-border secretarial and accounting services, and fall under the legal requirement to comply with the relevant AML/KYC demands. To help meet these strict AML/KYC requirements and move away from manual work, Cowork Tools implemented Sumsub's services. Co-working businesses should have the right to access tools for small businesses, so that they can convert trustworthy customers, automate verification and quickly eliminate fraud. The partnership between Sumsub and Cowork Tools allows this.
'Coworking companies need secure and efficient KYC/AML solutions. However we often see complex and rigid products that are unfit for smaller businesses. We are glad that Sumsub broke this trend and was able to provide us with a fast-growing product perfectly suited to make coworking communities safe and compliant with international guidelines,' — said Alex Zelinsky, CEO at Cowork Tools.
'Compliance is a complex topic; but even small and medium-sized businesses have to deal with it in the same way as large businesses with powerful resources. Cowork Tools are helping their clients, by offering much-needed solutions in an accessible format,' — adds Jacob Sever, Co-founder of Sumsub.
Free Newsletter Sign-up