NICE Actimize Cooperates with Mphasis to Expand Reach of its Financial Crime and Compliance Solutions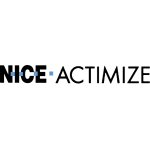 NICE Actimize Cooperates with Mphasis to Expand Reach of its Financial Crime and Compliance Solutions
Compliance
,
Infrastructure
NICE Actimize, business and the largest and broadest provider of a single financial crime, risk and compliance software platform for the financial services industry, and Mphasis, a leading IT services provider with specialized expertise in the governance, risk and compliance sector, have announced that they have joined together in a certified delivery partnership. Mphasis, which has specialized experience in delivering NICE Actimize compliance solutions to financial institutions, has also maintained a reseller agreement status with the firm since 2014.
The NICE Actimize-Mphasis delivery partnership will offer customers full implementation support and comprehensive professional services capabilities. The partnership will also extend the market reach of NICE Actimize's financial crime solutions, including anti-money laundering, enterprise fraud, enterprise risk case management and financial markets compliance solutions into the midmarket and non-bank financial institutions space.
"We are pleased to expand our relationship with NICE Actimize. Financial institutions worldwide are operating under heightened regulatory scrutiny and strong partnerships such as ours will address today's complex regulatory scenario. Our expertise uniquely positions us as an end-to-end provider of compliance solutions to the industry," said Srikumar Ramanathan, Senior Vice-President, and Head/Industry Solutions, Banking and Financial Services, Mphasis.
"By partnering with Mphasis, we can further leverage their deep domain expertise and extend our leadership position in the regulatory compliance and financial crime space," says Joe Friscia, President, NICE Actimize. "NICE Actimize and Mphasis have enjoyed a long-term relationship and this extension will further grow our market presence, while increasing services to our global customer base."
Mphasis, with a rich banking and financial services heritage, has been servicing clients in this space for more than 15 years. Mphasis' marquee customers include the top six global banks, eleven out of fifteen top mortgage lenders, and top three global insurance companies. The company has more than 24,000 employees across 16 countries and a large professional services organization offering specialized expertise on the NICE Actimize product portfolio.
Free Newsletter Sign-up