Join 10th Annual Internal Audit & Governance, Risk and Compliance Forum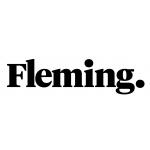 Join 10th Annual Internal Audit & Governance, Risk and Compliance Forum
Compliance
,
Risk Management
The current environment for financial businesses is turbulent, with changing regulations and business models leading to new increased risks. This puts more pressure on compliance, risk management and especially internal audit as a tool to maintain operational quality.
Fleming.s' 10th Annual Internal Audit & GRC Forum, set to take place on November 8-9 2016 in Berlin, will focus on effectively combining these three lines of defence, digitization, cybercrime and the Dark Web, conduct risk and many other key topics.
The event, only of its kind providing both IA and GRC perspectives to risk culture thanks to 2 separate streams, will welcome many prestigious speakers, including Tolga Tavlas, Top 100 #Fintech Influencer, Martin Stevens from Gjensidige, Frances Cowell, co-author of Risk at Aviva Investors, France and co-author of Crisis Wasted? Leading Risk Managers on Risk Culture and senior executives from Barclays, Generali, UBS, Royal Bank of Scotland, Zurich Insurance and many others.
Event highlights include:
Auditing the future with Zurich Insurance
Digital Strategy with Nordea
Dark Web and its use by criminals by Nationwide Building Society
Raffle – Crisis Wasted? From Frances Cowell
7 panel discussions and roundtables on engaging topics
Interactive polling and voting
Free Newsletter Sign-up