INTRASOFT International Teamed Up With Salt Edge to Broadcast PSD2 & SCA Compliance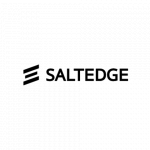 INTRASOFT International Teamed Up With Salt Edge to Broadcast PSD2 & SCA Compliance
Salt Edge, a leader in offering open banking and secure customer authentication solutions, and INTRASOFT International, a global ICT company, have established a fresh partnership which aims to help banks and electronic money institutions with PSD2 & SCA compliance.
Intrasoft is a leading European IT Solutions and Services Group that offers business solutions to institutions, supporting digital transformation and industry-specific initiatives. Intrasoft's banking solutions portfolio will benefit from Salt Edge PSD2 compliance toolkit to help institutions unlock the full value of open banking, while the Salt Edge Authenticator app will create a secure payment environment.
Intrasoft will use Salt Edge PSD2 & SCA compliance solutions to help an electronic money institution in Greece, a subsidiary of a group that serves more than 100 million customers globally, become fully compliant with the directive.
We were looking for a solution that would be technologically advanced, easy to use and operate, while at the same time fulfilling all the required security and compliance standards. Salt Edge solutions are well defined with rich functionality that permit our clients to offer meaningful services to their end customers, maintaining a secure business environment.
Christos Kontellis, General Manager, Enterprise Solution Business Unit at Intrasoft
Working with a global leader in IT solutions makes it possible to create a fruitful collaboration diving into countless opportunities powered by open banking technology. Salt Edge offers stable and secure solutions that complement Intrasoft's business development strategy. We look forward to extending our collaboration by providing Intrasoft access to Salt Edge's bank connections.
Dmitrii Barbasura, CEO at Salt Edge
Free Newsletter Sign-up