Fintellix to Unveil Nextgen Regulatory Compliance Platform for Bank of Mauritius ADF Reporting at Upcoming CXO Briefing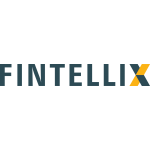 Fintellix to Unveil Nextgen Regulatory Compliance Platform for Bank of Mauritius ADF Reporting at Upcoming CXO Briefing
Overwhelmingly rapid change has become the new normal in regulatory compliance worldwide, including Mauritius. Form, content, format and calculation are being constantly changed by regulators to drive a stable financial ecosystem. Post the 2008 global crisis, regulators worldwide have begun adopting global standards for automating information exchange with banks and also to ensure that the banking ecosystem speaks a common language. Meanwhile the Bank of Mauritius (BOM) requires over 70 returns that Mauritian banks need to automate. The mandate also requires banks to submit the returns in a prescribed format, i.e. XBRL.
After enabling several prominent local and global banks to comply with the Indian Central Bank - the Reserve Bank of India's - ambitious Automated Data Flow (ADF) mandate, Fintellix - the India market leader for regulatory compliance, is now ready to help Mauritian banks comply with BOM's mandate.
Scheduled to be held at the Hilton Mauritius on July 24, the Fintellix CXO Briefing will demonstrate how Mauritian banks can leverage a next generation platform to lay the foundation for future-proofing compliance with BOM. Together with leading XBRL technology expert Iris and Port Louis based technology services provider Mausage, Fintellix will also share experiential insights on how existing data management investments can be leveraged to address current and upcoming local and global regulations such as Automated Data Flow (ADF), Risk-based Supervision (RBS), Liquidity Credit Ratio (LCR), FATCA, etc.
Deep-dive sessions will highlight BOM's XBRL Reporting requirements and the implications for banks, complexity and intricacies around ensuring compliance; solution options based on each bank's context, highlights of Fintellix Regulatory Compliance Platform and best practices for leveraging existing data infrastructure investments to address upcoming local & global regulations.
Fintellix is a partner of choice to global and regional banking leaders across the Middle East, Africa & South Asia and has helped multiple prominent banks in ambitious ADF mandates by central banks. The Fintellix Compliance Suite is powered by Fintellix's next generation Data platform that is a singular, integrated and scalable Banking Data Management infrastructure which plugs into the Bank's internal and external data sources via pre-built 'adapters' and provisions raw Banking data for a variety of downstream uses such as Regulatory Reporting, Risk Management and Business Analytics.
With 40% of India's Top 20 Private and Foreign Banks now using Fintellix for Regulatory Compliance initiatives, Fintellix is the only Banking regulations specialist providing solutions for all regulatory requirements on a single platform and Centralised Data Repository (CDR). Fintellix provides Banks with the assurance of reliable and comprehensive Compliance with current and future regulator demands. With its investments in a CDR and a Metadata-based Platform, Fintellix has been able to deliver the compelling benefits of reuse for meeting newer Compliance requirements, such as Non-performing Assets, LCR, FATCA, etc. without further investments, by leveraging the same CDR.
Free Newsletter Sign-up