Fintellix Launches Singapore Operations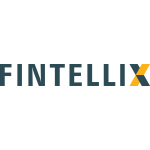 Fintellix Launches Singapore Operations
Compliance
,
Risk Management
Indian banking Compliance, Risk & Analytics leader Fintellix today announced the inauguration of its Singapore regional office. The development aligns with the company's intent to enable Singapore's discerning banks to 'future-proof' their regulatory compliance with an agile and scalable banking data platform. Fintellix's modern and expansive office is located at Axa Tower (8 Shenton Way) in Singapore's central business district which is in close proximity to several prominent banks. The new office houses Fintellix's customer engagement leadership and banking regulatory compliance technology solution architecture team.
Speaking on the occasion, Fintellix CEO Vivek Subramanyam said, "With banking regulators globally and locally in hyperactive mode, banks worldwide including in Singapore, definitely have a felt need for smarter regulatory compliance systems. I believe the launch of our Singapore operations is an opportunity to work even more closely with our customers. I am confident that Fintellix will help address some of the complex and dynamic regulatory compliance challenges of Singapore's progressive banking sector, given our extensive experience in activating intelligent regulatory compliance ecosystems in banks worldwide."
Since regulatory compliance is about complex Data management (more than the actual reporting), Data management and its central role in delivering trusted data that regulators can rely on, becomes paramount. Fintellix tracks global compliance trends to extract common themes and incorporates them in its data platform in advance, for instance Fintellix's foresight for the Reserve Bank of India's Automated Data Flow and BCBS 239 well before the regulators published the papers. Moreover, clean data is the bedrock of regulatory compliance and each compliance initiative must leverage a common platform of clean, unified data. Another critical component of Fintellix's platform is SEMI (Single Extraction; Multiple Implementation) for reducing time, effort and cost of building in silos.
Very recently, Fintellix together with EY, Cognizant and NCS, had conducted a briefing for senior bankers to examine the impact of proposed changes in the Monetary Authority of Singapore's reporting guidelines. The briefing had also demonstrated the advantage of 'future-proofing' compliance as a strategic imperative.
Free Newsletter Sign-up