EastNets and Dow Jones to Hold Joint Events in London and New York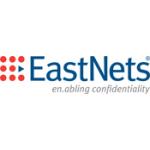 EastNets and Dow Jones to Hold Joint Events in London and New York
Compliance
,
Regulatory Standards
In November 2016, financial compliance, payment and cloud solutions provider EastNets will be organizing two important international events. The two events will address the evolving rules, regulations and technology affecting compliance in the financial industry. The first is scheduled at London's Devonshire Terrace, on the 17th of November, and the second will follow on November 22nd at the Byblos restaurant in New York City.
Specialists from EastNets and Dow Jones Risk and Compliance will lead the discussion on the changing regulatory and compliance landscape and how to stay on top of the ever-evolving financial crime risks.
Speakers will also focus on best practices for buffering the financial risks inherent in financial transactions, and how new regulators are upping the ante for financial institutions across different regions.
Both events follow from a recent strategic partnership forged with Dow Jones Risk and Compliance. The partnership combines the strengths of EastNets en.SafeWatch Filtering, a solution combining watch list and OFAC (US Office of Foreign Assets Control) filtering, and content from Dow Jones Risk and Compliance.
"The two global events will serve as venues for exchanging new ideas on how best to tackle our most pressing concerns in AML. More so, the events will serve as an opportunity for highlighting our mutually-beneficial partnership with Dow Jones. Our collaboration ensures optimal protection for financial institutions. We'll also discuss the challenges of new emerging threats to the global financial systems," commented EastNets Founder and CEO Hazem Mulhim.
During these events, EastNets will also highlight its 2020 strategy and its comprehensive compliance solution suite.
EastNets flagship solution en.SafeWatch Filtering enables users to load and screen against sanction lists, politically exposed persons (PEPs), Adverse Media Entities and other Dow Jones lists. As a result of the strategic partnership, EastNets customers can now choose from targeted categories from Dow Jones' sanctions lists. This ensures that the system scans only against the targeted entities, thus boosting efficiency while minimizing false positives.
A trusted leader in compliance, payment, and cloud solutions and services, EastNets serves over 1,000 customers in 120 countries, including 22 of the top 50 global banks, across Europe, North America, Asia-Pacific, and the Middle East. It has been committed to helping businesses transform the way they manage risk and complexity
Free Newsletter Sign-up