Unisys' Appointment Manager Available via the Microsoft Azure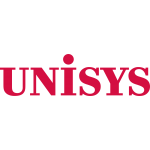 Unisys' Appointment Manager Available via the Microsoft Azure
Unisys Corporation announced that its Appointment Manager (AM) solution for financial services institutions is now available via the Microsoft Azure public cloud service. AM manages all aspects of a customer's appointment from initial contact, to automated reminders, through to completion of the appointment.
AM correlates adviser capabilities, location, and customer requirements to ensure the appropriate person is assigned to each appointment. AM is used today by banks and building societies, and is proven to improve customer experience, increase advisor productivity and grow sales.
AM's new cloud delivery model supports organizations of all sizes. The cloud delivery model enables pay-for-use billing and immediate access and availability of the solution, allowing for greater agility at a reduced cost. Additionally, small and medium organizations will particularly benefit from AM's capabilities that were originally developed for larger enterprise clients, such asNationwide, the world's largest building society.
Unisys differentiates AM by offering options to integrate with the client's own environment, enabling single sign-on, corporate email and enterprise system interoperability. AM provides the ability to optimize the customer journey using real-time information to better engage with customers and has been extended to include video conferencing management. This offers customers another channel to interact, but also increasing advisor productivity by enabling them to support remote appointments.
Security You Can Bank On
Security is a critical factor for financial institutions, especially when considering using public cloud services. To mitigate threats, Unisys Stealth® integrates with AM using identity-based micro-segmentation techniques and encryption to create segments within an organization where only authorized users can access information, while those without authorization cannot even see that those endpoints exist.
Stealth cryptographically confines user access to a single segment of the network, with no ability to move laterally to other parts of the organization. This helps organizations mitigate attacks and hacker incidents by rendering devices, data and end users undetectable on networks, and helps secure interactions between customer service advisors and customers. Earlier this year, Unisys announced the availability of Unisys Stealth(cloud) for Microsoft Azure.
"Unisys' IP in financial services is a major asset and Appointment Manager is another great example of it, enabling banks and building societies to increase customer satisfaction and drive revenue," said Eric Crabtree, ?global head of Unisys Financial Services. "In addition, we've now integrated the proven functionality of Appointment Manager with our award-winning Stealth security suite to ensure client applications and data are protected from threats."
To cater to financial services organizations of all sizes, Unisys provides three variants of AM in the public cloud:
AM Core – provides all AM functions, including SMS and email;
AM Core Plus – integrates the client's Microsoft Exchange environment;
AM Bespoke – integrates the client's enterprise systems such as CRM, workflow, location finder and directory services.
These variants provide a bank or building society with the flexibility to select a solution that best suits their needs. Each variant can be scaled to meet any volumes of users, locations or channels to effectively manage the appointment booking process and optimize the customer experience.
Free Newsletter Sign-up