Turnkey Lender Launches Cloud Lending Solution for Non-bank Lenders and Microfinance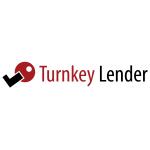 Turnkey Lender Launches Cloud Lending Solution for Non-bank Lenders and Microfinance
Cloud
,
SaaS
,
Risk Management
Turnkey Lender, a globally recognized company in the sphere of financial decision management and risk mitigation solutions and services, has launched its SaaS platform targeted at online (and offline) non-bank lenders who wish to automate their entire business processes and to increase the efficiency of their operations.
"We are entering the Asian market in response to the growing demand from the local non-bank lenders. Not only established companies are adding the online channel to their services, but also a growing number of new entrants starting out in this field.
We could see a strong need for a user-friendly solution, which would be able to support the entire loan lifecycle and to minimize credit risks through advanced scoring and screening of applicants. With Turnkey Lender it does not matter whether you are an established company or an alternative financing startup – you can start your on-line operations in no time."–Elena Ionenko, Business Development Director at Turnkey Lender, is quoted.
The system has a modular structure with each block covering a separate functional area: borrowers evaluation, loan underwriting, collateral management, loan servicing, collection, portfolio analysis, system administration. The Turnkey Lender also has a preconfigured set of decision rules, including a fraud prevention section; and the user can choose which rules to activate and what parameters to assign. For new ventures the system offers an expert scorecard for internal credit risk scoring of the applicants.
Turnkey Lender is ideal for consumer lending, microfinance, payday loans, auto loans, mortgages, SME loans and other types of lending. It can be easily connected to an on-line store or a financial institution's website.
The solution also allows integrations with local credit bureaus for automatic reports retrievals, various payment services for automatic payment processing, accounting systems and other systems and data bases.
Free Newsletter Sign-up