SYNNEX Adds Symantec Endpoint Protection Cloud to its CONVERGESolv Secure Networking Portfolio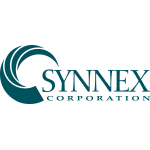 SYNNEX Adds Symantec Endpoint Protection Cloud to its CONVERGESolv Secure Networking Portfolio
SYNNEX Corporation, a leading Technology Solutions distributor, announced that its solution providers are now able to source the complete line of Symantec cyber defense products across all vertical markets, platforms and buying programs with the addition of Symantec Endpoint Protection Cloud to its CONVERGESolv Secure Networking portfolio. With the proliferation of mobile devices on small-to-medium businesses' (SMB) networks, it is even more imperative that solution providers and cloud solution providers offer a flexible, scalable security solution like Symantec Endpoint Protection Cloud that can reduce complexity and operational overhead while protecting end-users from cyber-attacks.
Tailored especially for small-to-medium organizations while leveraging the power of an enterprise-grade solution, Symantec Endpoint Protection Cloud blocks unknown threats with advanced machine learning and proven intelligent protection techniques. The solution also protects against ransomware and zero day attacks in real time with Symantec's global intelligence across 200 million control points.
As Symantec's 2015 North American Distributor of the Year for record revenue growth in cloud initiatives, SYNNEX has proven its ability to help its solution providers significantly increase their cloud businesses. SYNNEX, also known for its strength in creating solutions to serve the SMB market through its solution provider community, offers an additional layer of support to its customers who may need to extend their bench, either from a bandwidth or capabilities standpoint, so they do not have to turn away business. Because of SYNNEX' successful track record with both the SMB market and with selling Symantec cloud offerings, it is uniquely qualified to help its customers pursue business with Symantec Endpoint Protection Cloud and the full line of Symantec solutions.
SYNNEX' exclusive Security Community and partner care team allows solution provides to take advantage of:
Pre-sales support from security-focused strategists and network security engineers;

Complimentary network and security assessments to drive customer awareness and sales by identifying and providing consultation on vulnerabilities;

Security-specialized professional and managed services for installation and deployment through SYNNEX' field services team, which can also be customized for key technology verticals such as healthcare, education, retail and finance.
"One of the highest-ranking concerns that keeps business leaders up at night is the negative effects cyber-attacks and data breaches can have on their organizations," said Peter Larocque, President, North American Technology Solutions, SYNNEX Corporation. "Symantec Endpoint Protection Cloud helps solution providers be more proactive by providing exceptional protection from attacks while offering scalability and flexibility to work within the budgets of most SMB organizations."
"We are seeing cyber-attacks growing more complex and increasingly small and mid-sized businesses are becoming a target, requiring comprehensive security," said Keith Weatherford, vice president of Americas channel sales at Symantec. "With Symantec Endpoint Protection Cloud, SYNNEX is able to provide its SMB customers a solution designed specifically with their needs in mind, all in a manageable and flexible solution which delivers enterprise-class protection."
According to Jeremy Frost, Chief Financial Officer with ITS Partners, "Our customers have been asking for a solution that allows them the flexibility to use Symantec Endpoint Protection Cloud, Encryption and DLP on a monthly basis without binding contracts to better suit their needs based on usage. This is a huge benefit to our Risk Management business. SYNNEX continues to be a key partner in ITS' mission to help IT be more productive and break free from the mundane because they execute on the same level that our customers expect from us. It is even more of an advantage now that we are able to source every Symantec security solution our customers need through SYNNEX."
Solution providers interested in learning more about how to serve their SMB customers' cybersecurity needs with Symantec Endpoint Protection Cloud should contact SYNNEX at symantec@synnex.com or 844-630-5801. It is available through SYNNEX' CLOUDSolv Marketplace, which has been recognized by CRN's Cloud Partner Program Guide for the past three years for enabling and accelerating the growth of solution providers' cloud initiatives.
Free Newsletter Sign-up